Discussion Topics
(Masterpieces of American Literature)
Willa Cather frequently gave her characters suggestive names. Consider several characters whose names suggest their traits or circumstances.
Authors often combine some of the characteristics of two or more real person to fashion one fictional one. Consider Ántonia Shimerda as an instance of this practice.
What is Cather's attitude toward social change as revealed in her novels? Nostalgic? Accepting? Resistant? Ambivalent? Does it vary from one work to another?
Discuss Cather's work ethic as revealed in her life and in the characterization of the professor in The Professor's House.
Describe some of the "unique secondary characters" in Death Comes to the Archbishop.
Edward A. Bloom and Lillian D. Bloom published a book about Cather in 1962 titled Willa Cather's Gift of Sympathy. What evidence of her sympathy do you find in a novel of your choice?
Other Literary Forms
(Literary Essentials: Short Fiction Masterpieces)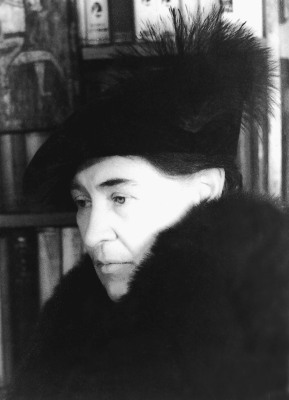 Willa Cather is best known as a novelist, but she wrote prolifically in other forms, especially as a young woman; she had been publishing short stories for more than twenty years before she published her first novel. Although her fame rests largely on her twelve novels and a few short stories, she has a collection of poetry, several collections of essays, and hundreds of newspaper columns and magazine pieces to her credit. Only one of her books, A Lost Lady (1923), was filmed in Hollywood; after that one experience, Cather would not allow any of her work to be filmed again.
Achievements
(Literary Essentials: Short Fiction Masterpieces)
Willa Cather was one of America's first modern writers to make the prairie immigrant experience an important and continuing subject for high-quality fiction. Although her setting is often the American western frontier, she masterfully locates the universal through the specific, and her literary reputation transcends the limitations of regional or gender affiliation. In her exploration of the human spirit, Cather characteristically defends artistic values in an increasingly materialistic world, and she is known for her graceful rendering of place and character.
Praised in the 1920's as one of the most successful novelists of her time, Cather was sometimes criticized in the next decade for neglecting contemporary social issues. Later, however, and especially since her death, she was recognized as a great artist and one of the most important American writers of the twentieth century. In 1923, she was awarded the Pulitzer Prize for the novel One of Ours (1922). She also received the Howells Medal for fiction from the Academy of the National Institute of Arts and Letters in 1930, the Prix Fémina Américain for Shadows on the Rock (1931) in 1933, and the gold medal from the National Institute of Arts and Letters in 1944. With time, interest in Cather's fiction continued to increase, rather than diminish, and she enjoys appreciative audiences abroad as well as in her own country.
Other literary forms
(Survey of Novels and Novellas)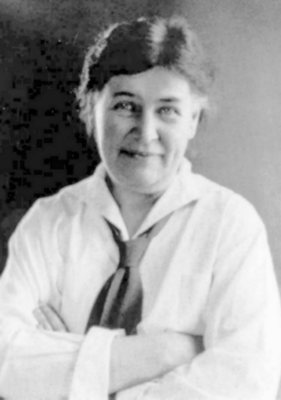 Willa Cather (KATH-ur) was a prolific writer, especially as a young woman. By the time her first novel was published when she was thirty-eight years old, she had written more than forty short stories, at least five hundred columns and reviews, numerous magazine articles and essays, and a volume of poetry. She collected three volumes of her short stores: The Troll Garden (1905), Youth and the Bright Medusa (1920), and Obscure Destinies (1932). Those volumes contain the few short stories she allowed to be anthologized, most frequently "Paul's Case," "The Sculptor's Funeral" (The Troll Garden), and "Neighbour Rosicky" (Obscure Destinies). Cather continued to write short stories after she began writing novels, but she wrote them less frequently. After her death, additional volumes were published that contain other stories: The Old Beauty and Others (1948), Willa Cather's Collected Short Fiction: 1892-1912 (1965), and Uncle Valentine, and Other Stories: Willa Cather's Collected Short Fiction, 1915-1929 (1973).
A great many of Cather's early newspaper columns and...
(The entire section is 2,854 words.)