Washington Irving Biography
Washington Irving, though he wrote extensively throughout his life, is remembered essentially for two short stories. One focuses on a man who takes the world's longest catnap, and the other is a spooky tale about a teacher who loses his head. "Rip Van Winkle" and "The Legend of Sleepy Hollow" have become enduring classics, inspiring numerous film and television adaptations. Yet the erudite Irving, born and raised in Manhattan, made his name early with sophisticated satire. Politics and social issues were equally important to Irving. Following his extensive travels throughout the frontier, Irving was unabashedly critical of the United States' dealings with Native Americans. It was not a popular stance at that time, but it typified Irving's complexity and the hidden depths of his written works.
Facts and Trivia
Irving is considered one of America's first great writers. His name is often mentioned with the likes of James Fenimore Cooper and Nathaniel Hawthorne.
Irving was particularly adept at short-form writing, and many of his earliest works were humorous, often satirical pieces that appeared in literary periodicals.
Irving served in the military and fought in the disastrous War of 1812. Shortly thereafter, he retreated to England for nearly two decades to help save his family's damaged fortunes.
Irving's story "Rip Van Winkle" was inspired by a stay at his sister's home in England.
Later in life, Irving shifted the focus of his writing to a new interest: history. Though his historical work was not always accurate, it was highly romantic, reflecting the movement that would soon dominate literature.
Biography
(History of the World: The 19th Century)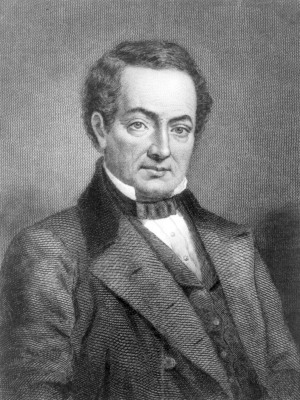 Article abstract: Washington Irving, America's first international literary success, was responsible for making American letters respectable in the nineteenth century.
Early Life
Washington Irving was born into the large family of William Irving and Sarah Sanders Irving on April 3, 1783, in New York City. His father was a merchant of Scottish background and stern disposition. His mother, on the other hand, the granddaughter of an English curate, was gentle and kind. Although Irving's father, a church deacon, tried to restrict his children from simple pleasures, Washington, named after the United States' first president, would slip away to wander throughout the then small town of New York City. The youngest of eleven children, Irving was frail as a child and had an undistinguished record as a student, being somewhat lazy as well as mischievous. He did read extensively the tales of adventure in his father's library, however, all of which influenced his writings later.
Irving began apprentice law studies in 1802 with Josiah Ogden Hoffmann. Also in that year, his brother Peter began publication of the Morning Chronicle, an Anti-Federalist newspaper which supported Aaron Burr, for which Irving began to contribute letter essays under the pseudonym "Jonathan Oldstyle, Gent." Although these early contributions were amateurish and imitative of essays in the British periodical The Spectator, they allowed Irving to experiment with various literary conventions and writing styles. Between 1804 and 1806, Irving traveled widely in England and throughout Europe, during which time he honed his powers of observation and strengthened his health. When he returned to the United States, he was admitted to law practice.
His real interest and talent, however, lay in his writing. In 1807, along with his brother William and James Kirke Paulding, Irving helped establish another periodical, Salmagundi, a satiric and lively send-up of whatever the three young men thought needed parodying. Although Irving's father died in 1807, most biographers agree that the greatest tragedy in the early part of his life was the death of Matilda Hoffman, his first great love and the woman whom he intended to marry. In 1809, Irving published his first major work, A History of New York
(The entire section is 3,634 words.)