Discussion Topics
(Masterpieces of American Literature)
What circumstances of Washington Irving's life permitted him to become America's first professional man of letters?
The Sketch Book of Geoffrey Crayon, Gent. was published in 1819, and James Fenimore Cooper's earliest novel just one year later. Which writer is more important in the development of an authentically American literature?
What are the implications of Irving's decision to conclude "Rip Van Winkle" with the title character "ignorant but harmless"?
Change and progress are not synonymous. What is the relationship between these two concepts in "Rip Van Winkle" and "The Legend of Sleepy Hollow"?
What does Irving accomplish by his technique of interposing fictitious intermediaries such as Diedrich Knickerbocker and Geoffrey Crayon between story and reader?
Did Irving overrate the virtue of practicality?
Other Literary Forms
(Literary Essentials: Short Fiction Masterpieces)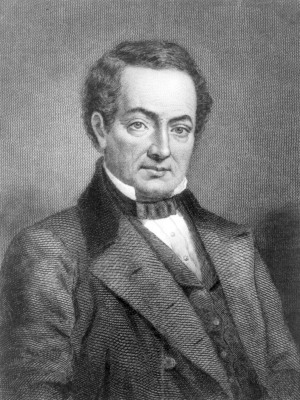 Washington Irving distinguished himself in a variety of genres. His finest and most typical book, The Sketch Book of Geoffrey Crayon, Gent., blends essay, sketch, history, travel, humor, and short story; his first best-seller was a satire, A History of New York (1809); he coauthored a successful play, Charles the Second: Or, The Merry Monarch (1824); but he devoted the latter and most prolific part of his career to books of travel and especially of history.
Achievements
(Literary Essentials: Short Fiction Masterpieces)
Washington Irving was America's first internationally recognized author. While he achieved national notoriety with his satiric A History of New York, his fame abroad was made with The Sketch Book of Geoffrey Crayon, Gent. Irving was a prolific writer throughout his life, from his first collaborations with his brother William and friend James Kirke Paulding, to his many biographies of well-known historical figures, including George Washington. Among his most successful works were his collections of sketches and tales, a distinction then made between realistic and imaginative types of fiction. His sketches often make use of historical sources, while the tales usually derive from traditional folktales. His best-known stories, "Rip Van Winkle" and "The Legend of Sleepy Hollow," although largely copied from German folktales, still maintain an originality through their American settings and Irving's own gently humorous style.
Bibliography
(Masterpieces of American Literature)
Aderman, Ralph M., ed. Critical Essays on Washington Irving. Boston: G. K. Hall, 1990. A collection of essays on Irving, from both the nineteenth and twentieth centuries. Includes discussions of Irving's art and literary debts, the relationship of his stories to his culture, and his generic heritage.
Antelyes, Peter. Tales of Adventurous Enterprise: Washington Irving and the Poetics of Western Expansion. New York: Columbia University Press, 1990. Explores the theme of the western frontier in Irving.
Bowden, Mary Weatherspoon. Washington Irving. Boston: Twayne, 1981. Bowden's general study of Irving discusses the major works in chronological order of composition. While her focus is literary, Bowden begins each chapter with useful biographical information about Irving at the time. The section dealing with The Sketch Book of Geoffrey Crayon, Gent. is particularly successful in describing Irving's attitudes toward England and how these are revealed in the sketches.
Hiller, Alice. "'An Avenue to Some Degree of Profit and Reputation': The Sketch Book as Washington Irving's Entree and Undoing." Journal of American Studies 31 (August, 1997): 275-293. Claims that some of Irving's personal correspondence reveals that The Sketch Book may have been pitched deliberately at the British market, resulting in a paralysis of Irving's powers of writing.
Jones, Brian Jay. Washington Irving: An American Original. New York: Arcade, 2008. Washington Irving is known to most readers as the author of The Legend of Sleepy Hollow and Rip Van Winkle , but this biography focuses on his private life. Irving's personality is brought to life as Jones delves into his likes and dislikes, and his relationships with friends...
(The entire section is 1,185 words.)