Biography
(History of the World: The 19th Century)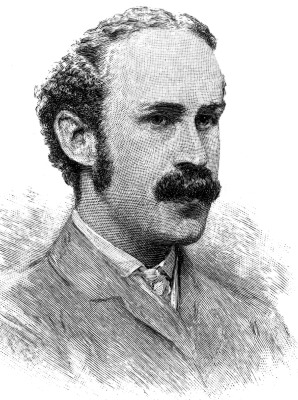 Article abstract: His emphasis upon the importance of sensibility and feeling made Pater a central figure in the "art for art's sake" movement that marked the transition from Victorian realism to twentieth century modernism.
Early Life
Walter Horatio Pater was born August 4, 1839, in London, England. His mother, née Maria Hill, came from a northern family and was a member of the Church of England; his father, Richard Pater, was a former Roman Catholic surgeon who died in 1842. According to family tradition, their most distinguished ancestor was the French painter Jean-Baptiste Pater (1695-1736), although the English branch of the Paters had become prominent merchants in the lace trade on the Norfolk-Suffolk coast. After his father's death, Pater's family moved to Enfield, from which he entered King's School, Canterbury, in 1853 and then matriculated at Oxford's Queen's College in 1858.
At Oxford, Pater studied Plato with the legendary professor of Greek Benjamin Jowett, became interested in German philosophy as the result of two visits to Germany, and was graduated with a degree in classics in 1862. He remained at Oxford and tutored private pupils until elected a Fellow of Brasenose College in 1865, the year in which he also made an extensive tour of Italy. His discovery of the achievements of the Italian Renaissance resulted in a series of essays on Leonardo da Vinci, Sandro Botticelli, Michelangelo, and other major figures, which were collected in his first book, Studies in the History of the Renaissance (1873).
Pater settled upon his major intellectual interests during a period of great aesthetic controversy. The "art for art's sake" philosophy espoused by the poets Dante Gabriel Rossetti and Algernon Charles Swinburne was in full bloom, as many of the era's creative talents rebelled against what they viewed as the crass materialism of Victorian society. Pater's dislike of any sort of unpleasantness kept him from engaging in the more partisan aspects of this conflict, but his stress upon the cultivation of aesthetic sensibilities made him an influential—if often reluctant—ally of those advocating greater freedom for the artistic temperament.
Although Pater's love of the fine arts was characterized by an almost religious fervor, his personal appearance often surprised those who knew him only from his writings. His clean-shaven cheeks and short, neat mustache were unusual in an age when extensive facial hair was the male norm, and in combination with his six-foot height and solid build often led to his being described as a dead ringer for a military officer. This impression was supported by his simple, precisely tailored clothes and the distinctive manner in which he walked—quickly and with a noticeable swing of his shoulders. A high, receding forehead and sparkling eyes set close together rounded out a public image that struck most contemporary commentators as quite at variance with the nature of his literary accomplishments.
Life's Work
The essays collected in Studies in the History of the Renaissance were adopted as a kind of manifesto by what became known as the "aesthetic movement," which included Rossetti, Swinburne, and such Pre-Raphaelite artists as John Everett Millais and W. Holman Hunt among its members. Pater's writing was lauded for having turned criticism into one of the fine arts, although those opposed to aestheticism attacked it as sterile, subjective, and dangerously hedonistic. Particularly controversial was the conclusion to Studies in the History of the Renaissance, in which Pater argued that those who would succeed in life must "burn always with this hard, gemlike flame." To many Victorian sensibilities this seemed a positively immoral basis for a philosophy of life: Thus, the conclusion was omitted from the book's second edition (The Renaissance: Studies in Art and Poetry , 1877) and only restored to its third edition (1888) in a...
(The entire section is 1,929 words.)