Biography
(Masterpieces of American Literature)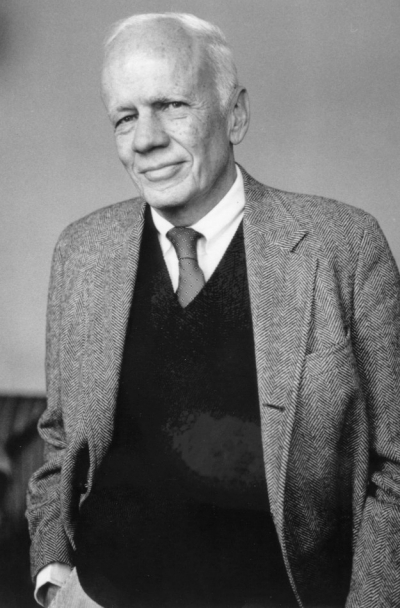 Walker Percy was born in Birmingham, Alabama, on May 28, 1916, living a basically idyllic southern childhood until the suicide of his father, who was eloquently portrayed in the character of Will Barrett, protagonist of Percy's 1980 novel, The Second Coming. After his mother's death, the teenage Percy and his two brothers moved to Greenville, Mississippi, where they were raised by their father's first cousin, William Alexander "Uncle Will" Percy, a lifelong bachelor, whose autobiography, Lanterns on the Levee (1942), was itself a southern classic, portraying the proud South emerging from the ravages of the Civil War.
Walker Percy had no intention of becoming a writer, making his way instead to New York's Columbia College of Physicians and Surgeons in 1938 to become a psychiatrist after finishing his B.A. in chemistry at the University of North Carolina at Chapel Hill. During this time, Percy himself underwent psychoanalysis, whiling away his little free time as a medical student going to films and observing the behavior of other filmgoers, a habit that would profoundly influence his literary career.
After earning an M.D. degree in 1941, he attempted to complete his internship at Bellevue Hospital in New York City, and there contracted tuberculosis while performing autopsies on cadavers. This illness became pivotal in his career and in his life. While recovering in a sanatorium in upstate New York, he read voraciously, particularly existentialist philosophy, including the works of Swedish philosopher Søren Kierkegaard. The result was an improbable conversion to Christianity in 1943 and a decision to abandon medicine as a career and seek a vocation as a full-time writer.
Between 1943 and 1946, Percy attempted two forgettable novels, and he eventually turned instead to studying language acquisition theory and linguistics, developing themes that would later undergird the thematic concerns of his novels. After he married Mary Townsend in 1946, they both converted to Catholicism and relocated to Covington, Louisiana, near the quintessential southern city of New Orleans. There they subsisted on Percy's inheritance from his uncle's estate. During the 1950's, Percy published a number of learned essays in scholarly journals on linguistics and its connections with psychology, and he continued to dabble in fiction.
When he finally settled on a set of characters and an appropriate theme, he deliberately steered his narrative craft away from that of the towering figure of William Faulkner and his convoluted regionalism toward a more direct, post-southern genre of fiction. The result was Percy, at the age of forty-five, publishing his first novel, The Moviegoer (1961), a National Book Award winner clearly patterned after the intense, philosophical "novel of ideas" written by Jean-Paul Sartre and Albert Camus, which Percy had discovered during his convalescence from tuberculosis. In essence, Percy created a peculiarly American genre of existential fiction but with this difference: Percy wrote as a Christian whose characters were haunted as much by the presence as the absence of God in the modern world.
Percy followed The Moviegoer with a longer, even more philosophical novel in 1966, The Last Gentleman, whose plot introduces Will Barrett, a troubled, confused young man in search of himself. Barrett eventually finds meaning in laying down his life for others. As Percy's reputation as a formidable novelist of ideas grew, he upset expectations with his third novel, published in 1971, Love in the Ruins. It is a hilarious satire of modern technological life and the sham of modern psychiatry. Its protagonist, Dr. Tom More, is a thinly disguised evocation of Sir Thomas More who dutifully skewers the false utopias of Eastern religion, consumer capitalism, and errant liberal Catholicism.
As Percy continued to reap critical plaudits for his fiction, his nonfiction essays were collected and published in The...
(The entire section is 1,976 words.)