Biography
(History of the World: The 20th Century)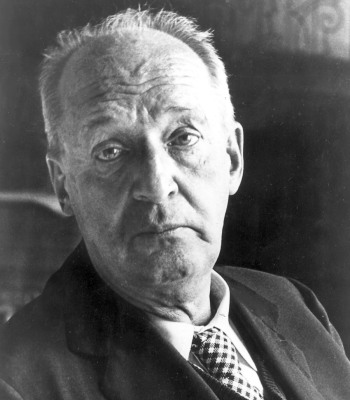 Vladimir Nabokov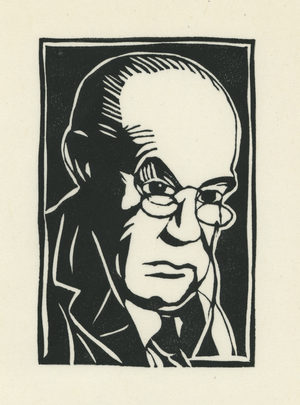 Article abstract:
Nabokov established himself as one of the greatest novelists of the twentieth century. During the first half of his life, he wrote in Russian, while in his later years, he turned out a series of English-language masterpieces.
Early Life
Vladimir Nabokov was born into a wealthy, aristocratic Russian family. In his cosmopolitan home, he learned to read and write in English, Russian, and French. By the time he was fifteen, he had read all of the works of William Shakespeare in English, all of Gustave Flaubert in French, and all of Leo Tolstoy in Russian.
Nabokov's father was a courageous fighter for individual freedom, and his liberalism caused him to be imprisoned first by the czarist government and then by the Bolsheviks. In 1917, when the czar was overthrown, Nabokov's father and other liberals fought to build a democratic state, but the Bolsheviks quickly took over and established a dictatorship. The family fled to Western Europe, and Nabokov never returned to his homeland. Although his family was financially ruined, Nabokov did not become embittered by his losses. He took with him what he valued most: his family, culture, and language.
His mother's jewelry financed Nabokov's two years at Cambridge University, from which he graduated in 1922. He wrote poetry, short stories, and plays at a fever pitch and, under the pseudonym Vladimir Sirin, established himself as a major figure in the émigré community centered in Berlin, Germany. In March, 1922, his father was killed trying to protect a friend from attack by two czarist sympathizers. Nabokov survived financially by writing, tutoring, translating, and lecturing. Despite the losses and hardships he suffered, Nabokov never lost the feeling that life was an exciting gift, an endless source of wonder and joy.
Life's Work
In April, 1925, Nabokov married Vera Slonim, a beautiful and cultured Jewish woman. Over their long life together, Vera acted as Nabokov's secretary, editor, business manager, teaching and research assistant, chauffeur, and translator. She, an observer wrote, allowed Nabokov to put his genius into his work, while she managed their life. In 1934 Dmitri, their only child, was born.
In 1926 Nabokov published his first novel, Mashenka (Mary, 1970), which was followed in 1928 by Korol', dama, valet (King, Queen, Knave, 1968). These first two books were greeted with excitement in the émigré community, but it was Zashchita Luzhina (1930; The Defense, 1964), Priglashenie na kazn' (1938; Invitation to a Beheading, 1959), and Dar (1952; The Gift, 1963) that placed him among the major writers in twentieth century Russian literature.
Seldom has loneliness and obsession been more compellingly portrayed than in The Defense. Luzhin is a withdrawn, clumsy boy who sits like a lump when his doting mother and father try to communicate with him and writhes in silence at the torment of his schoolmates. However, he discovers a genius for chess and retreats into a safe world of harmony and abstraction. As an adult, Luzhin becomes a world chess master, but Nabokov portrays his torturous descent into a mental breakdown. His slow recovery requires his absolute abstention from chess, but then Luzhin begins to believe that his entire life is composed of moves in some monstrous chess game against an unknown opponent. He decides that he can avoid the game in only one way: by dropping out. He plunges out of an apartment window, and, as he falls to his death, the courtyard below resolves itself into a gigantic chessboard.
Nabokov always maintained that his books had no political or social message, but read against the backdrop of the Nazi and Soviet regimes, Invitation to a Beheading makes its political point by portraying the cruelty and crudity of the type of leaders that totalitarianism inevitably draws upward into power. In The Gift , Fyodor, a young émigré writer, struggles to find his calling....
(The entire section is 3,919 words.)