Biography
(Masterpieces of American Literature)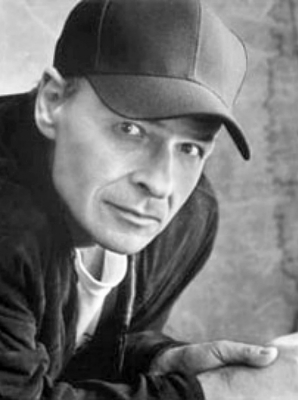 Tim O'Brien was born as William Timothy O'Brien, Jr., in Austin, Minnesota on October 1, 1946, to William Timothy O'Brien, an insurance agent, and Ave E. Schultz O'Brien, a second-grade teacher. His parents met each other while serving in the Navy during World War II. O'Brien's sister Kathleen was born one year later, and his brother Greg ten years after O'Brien's birth. The family moved to the small town of Worthington, Minnesota, while O'Brien was in elementary school, and they remained there throughout his childhood and adolescence. Growing up in such a small town impacted O'Brien greatly and influenced his decision about going into the military.
The O'Brien family was deeply involved in reading and language. As a member of the Worthington library board, Mr. O'Brien brought home many books for the children to read. Indeed, each member of the O'Brien household seems to have been a dedicated reader.
O'Brien's relationship with his father was a sometimes troubled one. Although O'Brien admired his father's knowledge and intellect, the senior O'Brien's alcoholism damaged what might have otherwise been a close relationship. When he was drinking, William O'Brien was cruel to the youngster. Further, his father was frequently institutionalized for alcoholism, and young O'Brien felt his absence keenly. It was difficult for him to talk about his home situation with other youngsters, and it left him often feeling awkward and self-conscious. As a result of this, O'Brien began a childhood fascination with magic. He performed in many venues around Worthington. Although his interest faded with time, his early connection to magic surfaces in his novel In the Lake of the Woods (1994).
O'Brien graduated from Worthington in 1964 and began studying at Macalester College in St. Paul, Minnesota. During his senior year, he served as student body president. Although Macalester was quiet compared to other colleges and universities where war protests were becoming increasingly violent, O'Brien opposed the war and worked for the nomination of Eugene McCarthy for president.
In 1968, O'Brien graduated from Macalester Phi Beta Kappa and summa cum laude. Within two weeks of graduation, he received his draft notice. O'Brien details this experience in his memoir If I Die in a Combat Zone, Box Me Up and Ship Me Home (1973). He soon found himself in Vietnam and in combat.
Some of O'Brien's most difficult experiences occurred while serving in an area known as "Pinkville" in 1969. Both My Lai and My Khe, the sites of American massacres of Vietnamese villagers in 1968, are located in this area. Pinkville was a place of great danger and ambiguity; it was difficult for the soldiers to distinguish friend from foe.
After returning from Vietnam, O'Brien enrolled in the fall of 1970 at Harvard University to begin doctoral work in political science. At the same time, he expanded his own writing. He served summer internships at The Washington Post and eventually took a job there in 1973-1974. In 1973, he married Anne Weller, who also worked in the publishing business.
Although O'Brien continued with his graduate work while writing his early novels, he left Harvard about 1976, his dissertation unfinished. He published If I Die in a Combat Zone, Box Me Up and Ship Me Home in 1973; Northern Lights in 1975; and Going After Cacciato in 1978. Not only did two stories from Going After Cacciato win O. Henry Awards, but the book itself also captured the 1979 National Book Award. Going After Cacciato received both critical and popular acclaim, with many readers judging it to be the finest work to date on the Vietnam War.
O'Brien turned slightly from his Vietnam material with his next novel, The Nuclear Age (1981), in that he sets the book in the United States during the Cold War. The book did not receive strong reviews, and few critics have undertaken studies of this volume. Throughout his writing...
(The entire section is 2,530 words.)