Introduction
(Drama for Students)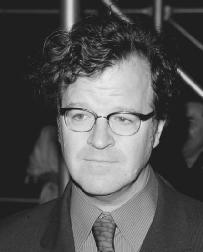 In 1993, the MET in New York City produced Kenneth Lonergan's one-act play "Betrayal by Everyone" during their festival of short plays. Lonergan then expanded the play and renamed it This Is Our Youth. The new version opened off Broadway in 1998 to rave reviews that continued when the play moved the following year to the Douglas Fairbanks Theater on Broadway. The play was published by Overlook Press in 2000.
The entire play takes place in an Upper West Side apartment in New York City in 1982 and centers on two friends: twenty-two-year-old Dennis, whose father pays for his rent, and nineteen-year-old Warren, who has just stolen fifteen thousand dollars from his father. Both are college dropouts who have been caught up in the excesses of the "Me Generation" of the 1980s yet, at the same time, reject the elitist world of their parents. The plot is complicated by a young woman who, along with Dennis, introduces Warren to the complexities of human relationships, especially concerning issues of loyalty and betrayal. As Lonergan focuses on the efforts of Dennis and Warren to return the cash to Warren's father, he presents an acerbic look at this generation in its ironic struggle both to resist and to attain adulthood.
Summary
(Drama for Students)
Act 1
This Is Our Youth takes place in Dennis Ziegler's one-room apartment on the Upper West Side of Manhattan, in New York City. It opens on a Saturday night in March, after midnight. His friend Warren appears at Dennis's door, lugging a large suitcase and a backpack. Dennis begins rolling a joint, after he discovers that Warren has brought some marijuana with him. Warren admits that his father has kicked him out because he smokes too much of it.
Warren pulls two hundred dollars out of his backpack and gives it to Dennis, in payment of a loan. He admits that he stole fifteen thousand dollars from his father, who, he guesses, got it from a shady business deal with gangsters. He explains that he wanted to make his father pay for kicking him out. Dennis tells Warren that he is stupid for stealing the money and is afraid that his father and his associates will come after Warren and find him at Dennis's apartment. He wants Warren to take the money somewhere else, but Warren insists that there is nowhere else he can go.
Dennis tells Warren that no one likes him, because he is always provoking people and he is an idiot. He then analyzes everything that is wrong with Warren's life—that his father continually beats him, that he owes Dennis money, that he is "an annoying loudmouthed little creep," and that now he is "some kind of fugitive from justice." Close to tears, Warren says that he does not know what to do or where to go. Warren talks Dennis into letting him stay until he figures out what to do about the money.
Warren asks whether Dennis has seen Jessica, a friend of Dennis's girlfriend, Valerie, but Dennis tells him that Jessica is out of his league. Warren suggests that they take some of the money, get a hotel room, and have a party with Jessica and Valerie. After he accidentally breaks Valerie's sculpture, Dennis explodes.
As a way to replace the missing money, the two think about selling some of the vintage toys that Warren is carrying around in the suitcase, but Dennis comes up with a plan to sell cocaine instead. The plan involves partying with Jessica and Valerie. Dennis insists that Warren will do fine with Jessica if he does not talk about his dead sister. When Jessica arrives, Dennis goes downstairs (offstage) to meet Valerie, and the two leave to get the drugs and some champagne.
After some awkward conversation, Warren and Jessica talk about their plans for the future and argue about environmental influences and personality development. They then have more amicable conversations about their families and Warren's toy collection, which Jessica admires. He tells her that he considers the 1914 Wrigley Field Opening Day baseball cap that his grandfather gave him his most valuable piece. After she...
(The entire section is 1,399 words.)