Discussion Topics
(Masterpieces of American Literature)
How specifically did Susan Glaspell's education prove beneficial to her career as a writer?
Generally speaking, Glaspell's best short stories were written early in her career and her best novels later, a situation not uncommon among fiction writers. What might account for this tendency? Life experience? Artistic maturity? Something else?
What is the theme of Glaspell's play Trifles, and how does she modify it in her story based on it, "A Jury of Her Peers"?
What did the great playwright Eugene O'Neill owe to Glaspell?
What are the "classical dramatic unities" and how are they exemplified in Alison's House?
Other Literary Forms
(Critical Edition of Dramatic Literature)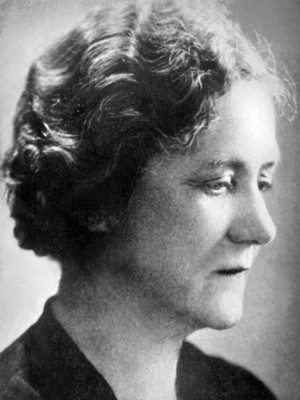 Susan Glaspell began her long career, which lasted almost four decades, writing short stories that appeared in such popular magazines as Harper's Monthly, Good Housekeeping, American Magazine, and Woman's Home Companion. The short stories, in the tradition of local-color writing, generally romanticized the Midwest and its people. Thirteen of her forty-three stories have been collected in Lifted Masks (1912). Although she enjoyed success as a short-fiction writer and a playwright, Glaspell regarded herself primarily as a novelist. Her nine novels include The Visioning (1911), Ambrose Holt and Family (1931), Norma Ashe (1942), and Judd Rankin's Daughter (1945). In addition, she is the author of a children's book, Cherished and Shared of Old (1940), several essays, and a biography of her first husband, George Cram "Jig" Cook, entitled The Road to the Temple (1926).
Achievements
(Critical Edition of Dramatic Literature)
Susan Glaspell received recognition in three of the genres that she employed. Several of her short stories were selected for E. J. O'Brien's yearly anthology, Best Short Stories: "Jury of Her Peers" in 1918, "Government Goat" in 1920, and "His Smile" in 1922. Her novel The Morning Is Near Us (1940) was a Literary Guild selection, and another novel, Brook Evans (1928), was made into the film The Right to Love by Paramount Pictures. In addition, she won in 1931 a Pulitzer Prize for her play Alison's House. Her greatest achievement, however, was the work that she did with the Provincetown Players , a group that she helped found. The Provincetown Players, whose stated purpose was to produce new plays by American playwrights, was extremely influential and changed the direction of modern American drama, providing a forum where none had existed. From its inception to 1922, the group's theater produced ninety-three new American plays by forty-seven playwrights. All but two of these playwrights had their first plays produced by the theater. Glaspell, who wrote eleven of her fourteen plays for the group, was, after Eugene O'Neill, the group's most important playwright.
Bibliography
(Masterpieces of American Literature)
Ben-Zvi, Linda. Susan Glaspell: Her Life and Times. New York: Oxford University Press, 2005. An examination of Glaspell's relationships with the men in her life, as well as the role she played in the writing communities of Iowa and New York.
Ben-Zvi, Linda. "Susan Glaspell's Contributions to Contemporary Women Playwrights." In Feminine Focus: The New Women Playwrights, edited by Enoch Brater. New York: Oxford University Press, 1989. Argues that Glaspell's plays represent the female experience and that through their structure, characters, and language, the plays help to create a woman-centered drama.
Bigsby, C. W. E. Introduction to Plays by Susan Glaspell. Cambridge, England: Cambridge University Press, 1987. Contains good biographical information and focuses on Glaspell's development as a playwright. Provides insightful critical comments on four of Glaspell's plays: Trifles, The Outside, The Verge, and Inheritors.
Dymkowski, Christine. "On the Edge: The Plays of Susan Glaspell."
(The entire section is 847 words.)