Discussion Topics
(Masterpieces of American Literature)
Does classifying Maggie: A Girl of the Streets as a naturalistic novel facilitate or hinder the reader's understanding of the novel?
What lessons does Henry Fleming learn in The Red Badge of Courage? Do they, as has been suggested, make the novel a "dark" one?
What qualities in The Red Badge of Courage have kept this novel alive despite the fact that the nature of warfare has changed so much since it was written?
Stephen Crane called one of his books of poetry War Is Kind, an obviously ironic title. A famous Civil War general said, "War is hell." Explain why no simple formulation is adequate to explain Crane's attitude toward war as expressed in his fiction and poetry.
By what means does Crane unify "The Open Boat"?
What does Crane mean by his statement at the end of "The Open Boat" that the survivors "felt that they could then be interpreters"?
Discuss the unconnectedness of human beings as a theme in Crane's fiction.
Other Literary Forms
(Literary Essentials: Short Fiction Masterpieces)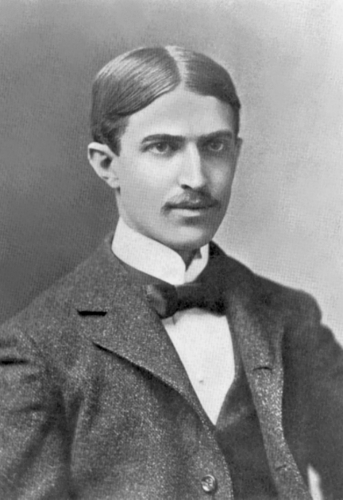 Stephen Crane began his brief writing life as a journalist, and he continued writing for newspapers, notably as a war correspondent, throughout his career, sometimes basing his short stories on events that he had first narrated in press reports. He also wrote raw-edged, realistic novels in which he employed journalistic techniques, most significantly in Maggie: A Girl of the Streets (1893) and The Red Badge of Courage: An Episode of the American Civil War (1895). By contrast, he composed wry, evocative, often cryptic poems, published in The Black Riders and Other Lines (1895) and War Is Kind (1899), that seemed to reveal the philosophy behind the world created in his fiction.
Achievements
(Literary Essentials: Short Fiction Masterpieces)
Stephen Crane's fiction has proved hard to classify—not, however, because he defies categorization, but because he worked in two nearly incompatible literary styles at once, while being a groundbreaker in both.
On one hand, he founded the American branch of literary naturalism (this style had originated in France) in his early novels. These works emphasized the sordid aspects of modern life, noted the overpowering shaping influence of environment on human destiny, and scandalously discounted the importance of morality as an effective factor touching on his characters' behavior. In this style, he was followed by writers such as Theodore Dreiser and Frank Norris.
On the other hand, in these same early novels he developed a descriptive style that made him a founder of American impressionism. While the naturalist component of his writing stressed how subjectivity was dominated by social forces, the impressionist component, through coloristic effects and vivid metaphors, stressed the heightened perceptions of individual characters from whose perspectives the story was presented. The man closest to Crane in his own time in developing this impressionist style was Joseph Conrad, though, it will be recognized, this method of drawing from a character's viewpoint became a central tool of twentieth century literature and was prominently employed by authors such as William Faulkner, Virginia Woolf, and Henry James.
Crane took the unusual tack of both playing up his characters' points of view in presenting the world and downplaying the characters' abilities to influence that world. Although this combination of strategies could be made to work satisfactorily, later authors who have taken Crane's path have tended to develop only one of these strands. Moreover, many critics have found Crane's dual emphases to be jarring and incompletely thought through, particularly in his novels. In fact, many have felt that it is only in his short stories that he seemed thoroughly to blend the two manners.
Other literary forms
(Survey of Novels and Novellas)
Stephen Crane was an accomplished poet, short-story writer, and journalist as well as a novelist. His first collection of poems, The Black Riders, and Other Lines, appeared in 1895; in 1896, a collection of seven poems and a sketch was published as A Souvenir and a Medley; and War Is Kind , another collection of...
(The entire section is 2,935 words.)