Biography
(Masterpieces of American Literature)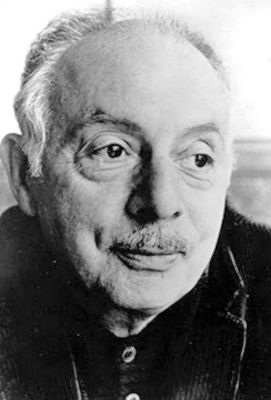 The suicide of Solomon Z. Kunitz, a dress manufacturer, before the birth of his third child, Stanley, haunted Stanley Kunitz throughout his life. Stanley's mother, Yetta Helen Jasspon, was remarried to Mark Dine when Stanley was eight; Dine died six years later. Yetta tried to expunge the memory of her first husband from her household, igniting Stanley's curiosity about his father. Once when the young boy found a picture of Solomon, Yetta snatched it and slapped him for having it.
In 1922, Kunitz, valedictorian of his class at Worcester Classical High School, won a scholarship to Harvard University. Having been elected to Phi Beta Kappa, he received a bachelor's degree in English, summa cum laude, from Harvard in 1926. He received a master's degree in 1927.
At this point, Kunitz, recipient of the prestigious Lloyd McKim Garrison Medal for Poetry in 1926, hoped to teach at Harvard. The head of Harvard's English department intimated to him, however, that despite Kunitz's outstanding qualifications—which included the appearance of his poems in some of the nation's best literary publications—Harvard undergraduates would resent being taught by a Jew. This disappointment turned Kunitz from the academic world.
Forced to earn a living, he worked for the Worcester Telegram before becoming an editor for the H. W. Wilson Company in 1928; this association lasted for more than forty years. Kunitz was editor of the Wilson Library Bulletin from 1928 until 1942, when he left Wilson temporarily to serve in the Air Transport Command of the U.S. Army as a staff sergeant.
Upon his postwar separation from the Army, Kunitz received a Guggenheim Fellowship, giving him a year to write. Two collections of his verse, Intellectual Things (1930) and Passport to the War: A Selection of Poems (1944), had already won for their author recognition in the literary world, although he was equally well known for books he had edited or coedited in his position at Wilson, among them Living Authors: A Book of Biographies (1931); Authors Today and Yesterday: A Companion Volume to "Living Authors" (with Howard Haycraft and Wilbur C. Hadden, 1933); British Authors of the Nineteenth Century (with Haycraft, 1936); and Twentieth Century Authors: A Biographical Dictionary of Modern Literature (with Haycraft, 1942).
Kunitz's marriage to Helen Pearce in 1930 ended in divorce in 1937. Two years later, he married Eleanor Evans, from whom he was divorced in 1958, the year in which he married Elise Asher. With Evans, he had one daughter, Gretchen.
Fourteen years after the publication of Passport to the War, Kunitz's next collection was published. This volume, Selected Poems, 1928-1958, earned Kunitz a 1959 Pulitzer Prize. Thirteen years later, his next volume, The Testing-Tree: Poems (1971), appeared. In the interim, he had edited a volume of John Keats's poetry, coedited European Authors, 1000-1900: A Biographical Dictionary of European Literature (with Vineta Colby, 1967), and served as general editor of the Yale Young Poets' Series, a position he held, concurrently with other posts, from 1969 to 1977. He also was publishing poetry and essays in periodicals and contributing essays and chapters to books.
Kunitz's disenchantment with the academic world had moderated by 1946, when, at the termination of his Guggenheim Fellowship, he became professor of English at Bennington College in Vermont; he continued in that position until 1949. The following year, he taught at Potsdam State Teachers College, where he directed summer workshops in writing from 1949 until 1953. From 1950 to 1958, Kunitz was a lecturer in English at the New School of Social Research in New York City. He left to become director of the poetry workshop sponsored by the Poetry Center of the New York City Young Men's Hebrew Association, where, still employed by H. W. Wilson, he remained until 1962.
In 1963, Kunitz became a lecturer in writing at Columbia University,...
(The entire section is 1,862 words.)