Form and Content
(Survey of Young Adult Fiction)
W. P. Kinsella's Shoeless Joe is a lyrical fantasy that makes creative use of the importance of baseball in the collective memory of Americans in order to explore attempts to recapture the past and to come to terms with the death of parents. The novel seems to be a curious mixture of autobiography, fiction, and historical reality: It includes several characters whose last name is the same as the author's; real people, such as writer J. D. Salinger and the eight Chicago White Sox players who were banned from baseball for their participation in the so-called Black Sox Scandal of 1919; and clearly fantastic elements, such as the return of dead people to life.
Shoeless Joe is a first-person narrative told by Ray Kinsella. Ray has a loving wife and a beautiful daughter, but something is missing in his life. He still regrets that he never made peace with his father, a hardworking laborer who died shortly before Ray married Annie. John Kinsella spoke repeatedly to his son both of his love for baseball and of his belief that Shoeless Joe Jackson did not participate in the conspiracy to throw the 1919 World Series. Like any adolescent, Ray liked to argue with his parents, but his criticism of Shoeless Joe hurt his father's feelings. Ray wishes that he could change the past and express his appreciation and love to his late father.
A series of almost incomprehensible events enables Ray to accomplish this dream. Twice, a voice from his cornfield speaks to him and tells him first "If you build it, he will come" and then "Ease his pain." Although he neither recognizes this voice nor understands the full meaning of these statements, Ray senses intuitively that he should build a baseball field on his farm so that "he will come," whoever "he" may be. His very sensible in-laws tell Annie that she should leave her strange husband, who is risking their economic future by building a baseball field on his farm instead of planting corn there, but she gives him moral support and allows him to pursue his dream. Their love for each other is absolute, and they share with their young daughter, Karin, both a respect for the past and a love of the values represented by baseball. Annie, Ray, and Karin believe that something miraculous has happened on their farm, and eventually Ray "eases" both his own pain and that of his brother, Richard, and his dead father. All three men in the Kinsella family finally obtain inner peace.
Shoeless Joe
(Literary Masterpieces, Volume 13)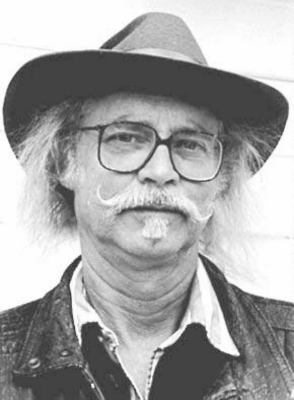 In Opus Posthumous (1957), Wallace Stevens affirms that "after one has abandoned a belief in God, poetry is that essence which takes its place as life's redemption." For W. P. Kinsella, baseball—and, by extension, the fiction in which it achieves its apotheosis—constitutes that essence. Like Stevens, Kinsella is acutely aware that "the final belief is to believe in a fiction, which you know to be a fiction, there being nothing else. The exquisite truth is to know that it is a fiction and that you believe in it willingly." Shoeless Joe is a "supreme fiction," a magical admixture of fact and fantasy, reality and illusion, heaven and earth. By the end of the novel, the narrator, Ray Kinsella (hereafter Ray, to distinguish him from Kinsella the author), realizes his vision of "heaven on earth" and is "able to touch the perfect dream." His beatitude is a baseball stadium in the midst of his Iowa cornfield, a religious shrine where the "chosen few" can celebrate baseball as life's redemption.
Kinsella's novel is an inspired attempt to recapture the pastoral spirit of the nation's game. His attempt is especially poignant in an age wherein the forces of urbanization and technology prevail, when stadiums are often nothing more than incongruous icons standing resplendently in the heart of blighted ghettoes, and when baseball itself, to the cynical eye, often seems nothing more than another mass-marketed, multi-billion-dollar enterprise. In spite of all...
(The entire section is 5,664 words.)