Download Selected Short Stories of Padraic Colum Study Guide
Subscribe Now
Selected Short Stories of Padraic Colum
(Literary Masterpieces, Volume 10)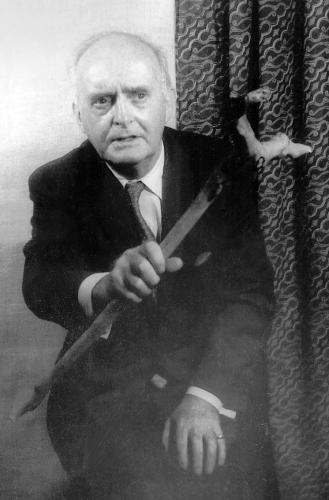 Padraic Colum is best known as a dramatist who was influential in the founding of the Irish National Theatre Society and the Abbey Theatre in the early twentieth century, the author of such realistic plays as The Land (1905) and Thomas Muskerry (1910), both dealing with the world of the peasant the small farmer. He is also recognized as a poet of the period known as the Irish Literary Renaissance and, after coming to the United States, as a writer of children's literature, having authored more than twenty-five children's books primarily about folklore and mythology. He is not, however, well-known as a short-story writer. Nor does Colum necessarily deserve such recognition, for he wrote only about thirty adult short fictions, of uneven quality; the thirteen reprinted here represent his best work in that genre, which his friend James Joyce pioneered as a distinctly modern form in the epoch-making collection Dubliners (1914).
Frank O'Connor, also a contemporary of Colum, and, like his countrymen Joyce, George Moore, and Seán O'Faoláin, a master of the short-story form, recounts an anecdote in A Short History of Irish Literature (1967), which perhaps explains why Colum failed in the form in which certain of his colleagues succeeded. O'Connor states that one night he was complaining to Æ (George William Russell), one of the leading founders of the Irish Literary Revival, of his indigestion. Æ roared with laughter and said, "Every serious Irish writer has a pain in his belly. Yeats has a pain in his belly; Joyce has a terrible pain in his belly; now you have a pain in your belly. Padraic Colum is the only Irish writer who never had a pain at all."
Indeed, there is little pain in these thirteen slight stories; there is much whimsy, nostalgia, and affection for what Colum sees as the dignity of Irish peasant life—but not the sense of displacement, grotesqueness, and hypocrisy that dominates the stories of Joyce. Nor do Colum's stories have what O'Connor has called, in his classic study of the short story, The Lonely Voice 1963), that sense of loneliness typified by Blaise Pascal's statement, "The eternal silence of those infinite spaces terrifies me," which characterizes the short-story form at its most intense and artistic. The short story is an art form, according to O'Connor, which is as elaborate, pure, and patterned as the sonnet.
Only a few of Colum's stories have the delicate restraint associated with the short stories of Joyce; one such piece is "Eilis: A Woman's Story," which is, as is typical of Colum, a story within a story told by an eighty-year-old woman, Eilis, who is of the "old culture" and who tells of contemporary events as if they were folktales. There is no real plot here, merely the poignant experience from Eilis' own past when she forsook the chance to marry Shaun Gorman, whom she loved, for Michael Conroy, the man whom her father arranged for her to marry. When she goes in secret to meet Gorman and comes to a ditch that separates his fields from her father's, her knees fail her and she cannot pass; thus, out of loyalty, or perhaps simply passivity, Eilis accepts Conroy, a good man, a man, whom she says, "wouldn't let me break a sod of turf across my knee, he took such care of me." As is typical of the Chekhovian notion of the modern short story, the piece is less a dramatic tale than it is the sensitive evocation of "a woman's story," similar to the stories about quiet and enclosed women in Dubliners.
More typical of the storytelling convention of which Colum makes use are such fairy-tale forms as "The Peacocks of Baron's Hall" and "The Slopes of Tara." "The Peacocks of Baron's Hall" is told in the true folklore tradition by an old huntsman as a tale within a tale; the motivation for its telling is to explain, in the manner of folklore, why anyone who lives in Baron's Hall must keep the peacocks that are...
(The entire section is 1,978 words.)