Download Selected & New Poems 1961-1981 Study Guide
Subscribe Now
Selected & New Poems 1961-1981
(Literary Masterpieces, Volume 13)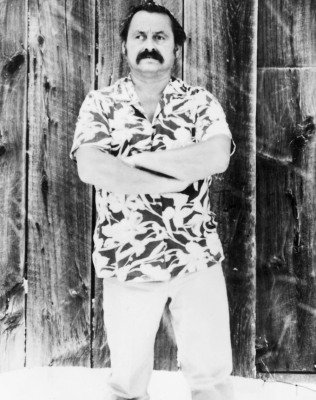 A feeling verging on despair infuses the selections from the six collections of Jim Harrison's poetry which make up this volume. Harrison projects the image of a man painfully addicted to women and drink, as well as to the writing of poetry—a man who finds a qualified salvation in the addiction itself, and in the brutal and sometimes pleasureable realism offered by a rural life. Tormented by failure but dogged in the face of it, Harrison returns repeatedly to what he considers the basics of a bucolic existence as the source both of his writing and of his endurance.
In poems from the early Plain Song (1965), images of eyes and seeing embody the poet's encounter with true as opposed to false experience. He finds that there is no falsehood among animals and chooses them "as fellow creatures," linking them in their unambiguous presence with "the postures of women" ("February Suite"). Considering a dead deer, he writes, "she stares out on this cruel luxuriance," blessed in that the paradox of death in fecundity does not impress her and would not occur to her were she alive. It is man who must learn this lesson from animals: "who loves not the misery and taint/ of the present tense is lost" ("Sketch for a Job Application Blank"). Here Harrison suggests that only man—or the poet—troubles his existence with unprofitable speculation, dreaming about the past which he can no longer possess and cannot revise, and about the future whose only certainty is death.
Water holds an enduring attraction for Harrison, and he uses it to dramatize his feelings about escape and death and to acquire a feel for the basic processes of nature. Depth itself as an aspect of water inclines him to interpret basic experience as an immersion. In "Walking," he disperses his human ego in a pantheistic dream connecting him to the pulse of instinctual life on the bottom of a lake, and in "Suite to Fathers," he imagines himself as a fish rubbing the underside of a log, thus eschewing his humanness, to which he does not wish to return. Since a man is not a fish, however, what is his best hope? Again relying on the image of water, Harrison urges an awe of nature and a commitment to simple personal experience. Nature must humble a man when he realizes that the blue whale's "brain is large enough/ for a man to sleep in." ("Natural World"). Furthermore, the best thing about water for a man is his actual and nourishing experience of it, "the pipe pumping the first water/onto my chest and head" ("The Sign"). Water is also an emblem of the preconceptual experience a man must "give up into" in order to be refreshed by it ("A Year's Changes"). "The water," he says finally in "After the Anonymous Swedish,"—"let it preserve those who lie on the bottom." Women themselves partake of the naturalness of water, even as the woman in "Sequence" impels the poet to see her as "the water herself,/ flowing . . . and still," and even as women in general possess "beneath the chamber music of gown and incense/ . . . the damp sweetness of a cave" ("Locations").
Though women testify to the presence of nature in human experience, they also continually distract and mesmerize the poet and give him his worst moments. "Her skin is so warm" is the refrain woven through "In Interims: Outlyer," and "nude women" the refrain unifying "My First Day as a Painter." The parts that comprise "Ghazals" in the collection Outlyer and Ghazals (1971) are filled with references to the power that women have over the poet. "Something/ conclusive is needed . . . a girl," Harrison writes, and "in each bottle is a woman," and "Love strikes me any time," and "one-tenth ounce panties . . . it's a good vision." On the other hand, the power of women can frustrate and enervate a man: as Harrison declares, "women/ win us to a life of holes, their negative...
(The entire section is 1,607 words.)