Download Selected Letters of John O'Hara Study Guide
Subscribe Now
Selected Letters of John O'Hara
(Literary Masterpieces, Volume 17)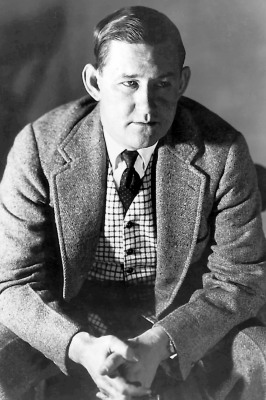 Matthew Bruccoli, after twenty years of study of John O'Hara and his work, published in 1975 a critical biography, The O'Hara Concern, in which he attempted to show that O'Hara was a major American author who had been insufficiently appreciated by literary critics during his long career as a creator of short stories and both short and long novels. Bruccoli (a professor of English at the University of South Carolina) has now issued a large volume of O'Hara's letters beginning with six written to a hometown friend at college when he was eighteen and closing with three letters to his English literary agent a few months before O'Hara's death at sixty-five in April, 1970.
The two books together present an impressive portrait of a man who, after several years of struggle trying to establish himself, learned that his principal literary bent was toward creating fiction and dedicated most of his writing career of more than forty years to stories and novels. Although he published some journalistic nonfiction, worked on a number of film scripts, and wrote several plays, he regarded these as either money-earners or diversions from the fiction writing which brought him large sums of money from both publication and stage or film adaptations and great popularity in the United States and abroad, particularly in England. He died a millionaire. For years he consciously worked toward what he regarded as the pinnacle of literary success, the Nobel Prize for Literature; but, though he was nominated several times (four, he said in 1964), he never achieved the goal, and this was his greatest disappointment in an otherwise highly successful career.
O'Hara's letters reveal much about him, although for a fuller portrait one needs to go to Bruccoli's biography. He was capable of blunt self-analysis and, when still young and hoping for recognition, even of self-deprecation. Answering in 1933 a letter of critical analysis from Kyle Crichton, editor of Scribner's, O'Hara confessed:I think I have an inferior talent [because] when I write I can't sustain an emotion. . . when I begin to write out of hate, I find myself diverted into tolerance; and when I write about, or from love, I get critical and nasty. . . . I'm not important, and I never will be. The next best thing is to be facile and clever.
Yet only a year later he told a hometown friend, "I think I'm good, and Pottsville will think so eventually." By 1958, after he had gained considerable popularity and some favorable critical approval, he looked back at his earlier diffidence toward his native ability and remarked to Charles Poore, who had favorably reviewed several of his books in the New York Times Book Review, "I have attained a retroactive self-confidence." He boasted in 1963 of his impending publication of The Hat on the Bed: "This is as good a collection of stories as was ever published in the United States, or anywhere else for that matter. . . ." By 1965, writing to Graham Watson, his English agent, he ruefully conceded, "I am somewhere between Willie Maugham and Theodore Dreiser, critically speaking. Therefore I must console myself with vast circulation, and go without the badges of honor." Yet his failure to receive some of the badges (he missed not only the Nobel but also several Pulitzers) still stuck in his craw when he wrote in 1967, "It is not enough to do good work, as I have found. You also have to make yourself pleasing to the last son of a bitch that you want to please." Then he added sourly, "One slight consolation is that awards are cheapened by the people who give them."
His attitude toward his critics may have affected in part their criticism of him, though in theory it should not have, since supposedly they were judging the works, not the man who created them. O'Hara was sensitive and when he read unfavorable reviews he was inclined to consider the writers ignorant fools, dimwitted clods,...
(The entire section is 2,364 words.)