Download Selected Letters of Eugene O'neill Study Guide
Subscribe Now
Selected Letters of Eugene O'neill Analysis
(Critical Survey of Contemporary Fiction)
Providing a representative selection of O'Neill's voluminous correspondence (more than three thousand of his letters are known to exist), written between 1901 and 1952 to intimate friends, family, and literary and theatrical personalities, this collection of more than six hundred letters offers new and revealing insights into the guardedly private life and thoughts of America's greatest playwright. The letters depict O'Neill as somewhat different from the melancholy figure biographers have portrayed. As the editors state in their introduction, readers "may be surprised by O'Neill's day-to-day appearance as an ordinary man, avowing friendships, showing concern for his children, warring with the IRS, ... watching over his health, going to ball games, ... and trying, sometimes not very successfully, to bring his diurnal existence into a reasonably coherent fiscal, personal, and spiritual order."
Readers may be surprised, too, by how much some of these letters reveal O'Neill to have been calculatedly duplicitous in his relationships with women. In 1927, for example, when he is temporarily living in New York, having left his second wife Agnes and two children in Bermuda, he writes to her: "Darling, I do wish you were here! But don't come! It would break us entirely just now with the bankroll so low." A self-professed "model" husband, he neglects to tell Agnes he is having an affair with Carlotta Monterey, who would become his third wife; and a month later, back in Bermuda with his family, he writes to Carlotta: "God, how I long for you!... I am horribly lonely for you."
The correspondence here will be of great interest both to specialists and to general readers.
Sources for Further Study
Chicago Tribune. October 16, 1988, XIV, p. 1.
Kirkus Reviews. LVI, September 1, 1988, p. 1309.
The New Leader. LXXI, December 26, 1988, p. 11.
New Statesman and Society. I, November 25, 1988, p. 44.
New York. XXI, November 7, 1988, p. 92.
The New York Times Book Review. XCIII, November 6, 1988, p. 12.
Publishers Weekly. CCXXXIV, September 16, 1988, p. 70.
Time. CXXXII, November 7, 1988, p. 120.
Selected Letters of Eugene O'Neill
(Literary Masterpieces, Volume 7)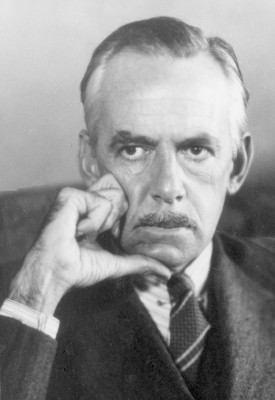 Eugene O'Neill is the closest thing the United States has to a classical dramatist. His plays, produced over a period of nearly forty years, are regularly revived on Broadway and off. Actors have enhanced their reputations by performing the demanding roles he created for them, and such plays as The Iceman Cometh (1946) and Long Day's Journey into Night (1956), which had its posthumous premiere in Stockholm, are as revered abroad as they are in the playwright's homeland.
Selected Letters of Eugene O'Neill, edited by Travis Bogard and Jackson R. Bryer, is the first comprehensive collection of O'Neill's letters to appear and is certain to fascinate students both of the drama and of human nature. Emerging almost exactly one hundred years after O'Neill's birth, this gleaning from the vast abundance of O'Neill papers at the Beinecke Library and other repositories brings to light for the first time a part of the dramatist's life that has eluded his many competent biographers and critics. It creates a picture of a growing, changing, highly passionate individual: partly the genius referred to in the editors' brief but illuminating introduction, and partly the cranky, very human individual—a tormented lover, an angry parent, a patient, loyal friend.
Although the identifying notes are brief and the pictorial material scant, this volume of letters places O'Neill in the context of his times in the way that even the best biography must fail to do. His letters create a vivid picture of the man, showing the evolution of his personal style and of his attitudes toward the external world, attitudes that were in many ways shaped by that world. The overwhelming, curiously innocent romanticism of his early love letters seems very much a product of the early years of the twentieth century, but the young...
(The entire section is 2,367 words.)