Biography
(Great Authors of World Literature, Critical Edition)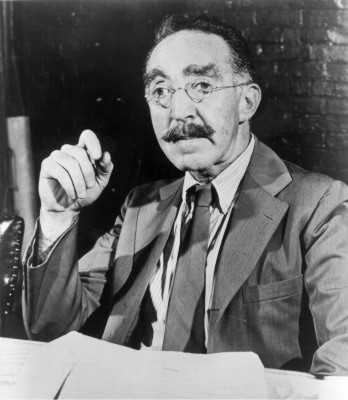 Sidney Joseph Perelman (PEHR-uhl-muhn), one of the most original humorists in American literature and the acknowledged master of the genre in the twentieth century, was born to Russian Jews who had come to the United States during the 1930's. While Perelman was young the family moved to Providence, Rhode Island. Perelman's first ambition was to become a cartoonist, and even after he entered Brown University in 1921 the bulk of his work for the college humor magazine, Brown Jug, was in the form of humorous drawings and illustrations for jokes. It was only over a period of time that his genius for comic prose emerged. When it did, it was quickly recognized, and he was elected editor of the magazine in 1924. Perelman left Brown one year later and that same year, he began working as a cartoonist for the humor magazine Judge. Soon he began to contribute written pieces to it as well, and by 1929 he had enough material to publish his first collection, Dawn Ginsbergh's Revenge, to favorable reviews but modest sales. Despite his precarious financial situation, Perelman on June 20, 1929, married Laura Weinstein, the sister of Nathan Weinstein, whom Perelman had known well at Brown University and who achieved his own literary fame as Nathanael West, the author of Miss Lonelyhearts (1933) and The Day of the Locust (1939).
Perelman preferred to write short fiction; the only exceptions were his stage plays and work for the motion pictures, most notably with the Marx Brothers. Perelman met the Marx Brothers in 1928, and two years later he was hired to write for them in Hollywood. Like many other authors of the period, including F. Scott Fizgerald and William Faulkner, Perelman found the monetary rewards of Hollywood irresistible, even while he loathed the philistine nature of the film colony. Despite the fact that Perelman worked on only two films for the Marx Brothers, Monkey Business and Horse Feathers, many viewers and critics have seen undeniable traces of his antic verbal humor in their movies, especially in the characters portrayed by Groucho Marx. In later life both Perelman and Marx would downplay this notion. Although Perelman was to return several times to Hollywood, his most notable efforts there remained his association with the Marx Brothers and his work on Around the World in Eighty Days, for which he won an Academy Award.
About this time Perelman also began to contribute to Broadway revues, including The Third Little Show and Walk a Little Faster. One of his lasting ambitions was to write a play that would make him financially independent. He achieved this goal with One Touch of Venus, a humorous fantasy crafted with Ogden Nash, with music by Kurt Weill and directed by William A. Seiter. Perelman continued to produce the short prose pieces that form the core of his literary reputation. He also began publishing in The New Yorker, where most of his prose material appeared. After his second collection, Strictly from Hunger, his reputation as a humorist began a marked rise. His 1940 collection, Look Who's Talking, which is generally accepted as one of his best books, enjoyed good sales and very favorable reviews. The success was marred by the death of Nathanael West in an automobile accident in December, 1940; at that time Perelman experienced one of the many periods of depression that he suffered throughout his life.
He continued to write, however, and by 1943 his collection The Dream Department earned for him accolades as "the funniest man in America." That same year came One Touch of Venus, which left Perelman free to indulge in travel. Out of his six trips around the world came several humorous accounts, the best and most famous of which is Westward Ha! , for which the noted artist Al Hirschfeld, who accompanied him on that trip, provided the illustrations. Although the volume consists of a number of separate vignettes, it was Perelman's most extensive work on a single theme; in this sense it is...
(The entire section is 1,040 words.)