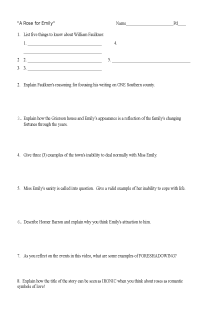 A reading and discussion guide for "A Rose for Emily"
by troutmiller
Release Date: February 12, 2019
Purchase a Subscription
About
This worksheet goes through good discussion questions for the story. Several literary elements are used and questioned in this. It's an easy, short worksheet to help students through the reading.