Biography
(Poetry for Students)
Born on July 27, 1953, in Fairfield, Connecticut, to Robert Penn Warren and Eleanor Clark, a celebrated literary couple, Rosanna Warren was provided the kind of education that many parents can only dream of giving their children. Her father, a university professor and nationally acclaimed writer and critic, won Pulitzer Prizes for both his fiction and poetry, and her mother won the National Book Award. Warren attended the Accademia delle Belle Arti in Rome, the Skowhegan School of Painting and Sculpture, the New York Studio School, and Yale University, from which she earned her undergraduate degree in 1976. She earned her master's degree in the writing programs from Johns Hopkins University in 1980. Warren's poetry shows her training in and passion for painting and sculpture. Her intricately structured, sophisticated, and detailed poems frequently use works of art and other poems as subjects. "Daylights," for example, is inspired by Stéphane Mallarmé's poem "L'Azur." Perhaps more than any other poet writing today, her verse is directly concerned with how art can shape the way people think and experience the world.
Warren, who published The Joey Story in 1963 when she was only ten years old, has already had a distinguished literary career, having won a number of awards and prizes including the Nation Discovery Award in poetry, an Ingram Merrill grant for poetry, a Guggenheim fellowship, the Lavan Younger Poets Prize, the Lamont Poetry Prize, a Lila Wallace Writers' Fund award, and the Witter Bynner Prize in poetry. In addition to her chapbook of poems Snow Day, she has published two fulllength collections, Each Leaf Shines Separate (1984) and Stained Glass (1993). A well-respected translator of classical Greek literature, she has also edited a collection of essays on the art of translation titled, appropriately enough, The Art of Translation (1989). A chancellor of the Academy of American Poets, Rosanna Warren is the Emma MacLachlan Metcalf Professor of the Humanities at Boston University.
Biography
(Poetry for Students)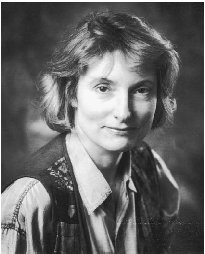 Rosanna Warren was born July 27, 1953, in Fairfield, Connecticut. She is the daughter of two noted authors. Her father, Robert Penn Warren, won the Pulitzer Prize for both his fiction and his poetry, and her mother, Eleanor Clark, who published novels and works of nonfiction, won a National Book Award in 1965. Not surprisingly, Warren grew up in a home in which poems and stories were read aloud and books and journals were as common as many youngsters find televisions and computers today.
Warren's literary parents influenced her own desire to be a writer, and they were also able to provide her with an education that went well beyond the walls of typical grammar and high schools. When she was twelve, Warren studied French writers, such as LaFontaine, at a school in the south of France, and as a teenager, she fell in love with such Latin poets as Horace and Virgil. She eventually attended the Accademia delle Belle Arti in Rome and, later, Skowhegan School of Painting and Sculpture in Maine.
In 1975, Warren studied at the New York Studio School and then entered Yale University, graduating summa cum laude and earning a bachelor's degree in 1976. In 1980, she received her master's degree from the Writing Seminars at Johns Hopkins University. She accepted her first teaching position at Vanderbilt University in 1981. The following year, she served as a visiting professor at Boston University, where she eventually accepted a permanent position as assistant professor of English and modern foreign languages. In 2004, she received the Metcalf Award for excellence in teaching at Boston University and has served as the Emma Ann MacLachlan Metcalf Professor in Humanities as well as a professor of English and French. In 1999, she was elected a chancellor of the Academy of American Poets.
Warren's first collection of poems, Snow Day, was published in 1981. Subsequent volumes include Each Leaf Shines Separate (1984), Stained Glass (1993)—winner of the Lamont Poetry Prize from the Academy of American Poets—and Departure (2003), which includes the poem, "Lake." Warren has also edited or coedited collections of other poets' works and was a cotranslator of Euripides: Suppliant Women (1995). She is at work on a literary biography of the early-twentieth-century French poet and painter Max Jacob.
Besides the Lamont Poetry Prize, Warren has received a Pushcart Prize, the Award of Merit in poetry, the Witter Bynner Prize from the American Academy of Arts and Letters, and the Ingram Merrill Foundation Award. She is also the recipient of fellowships from the Guggenheim Foundation, and, in 2000, she was the New York Times Resident in Literature at the American Academy in Rome.