Robert Louis Stevenson Biography
Robert Louis Stevenson is best known today for a single work: The Strange Case of Dr. Jekyll and Mr. Hyde. This story of a scientist who developed a potion splitting his identity so that he could indulge his darker cravings spoke to the Victorian reading public. And though we cannot know what Stevenson's heart was like, the book does address the kind of fundamental divisions that defined his life. On one hand, he was raised to be a lighthouse engineer; on the other, he loved stories and travel. On one hand, his health was terrible; on the other, he loved adventure. Such divisions run throughout Stevenson's short life and throughout the critical history of his work.
Facts and Trivia
Stevenson's mother kept him inside through the damp Scottish winters because of his tuberculosis. Stevenson's nurse read to him from the Bible and the history of Scotland while he watched other boys playing in the streets of Edinburgh and made up stories about them.
His father had planned for Stevenson to become a lighthouse engineer like himself and so sent him to Edinburgh Academy, where he enjoyed reading books that had nothing at all do with engineering, such as The Arabian Nights.
Stevenson was good friends with David Kalākaua, King of Hawaii.
In 1890, Stevenson bought four hundred acres on the Samoan island of Upolu, where he established an estate named Vailima.
Stevenson wrote the first draft of Dr. Jekyll and Mr. Hyde in three days. After he let his wife read it, he burned the manuscript—and then wrote the whole thing again from scratch!
Biography
(History of the World: The 19th Century)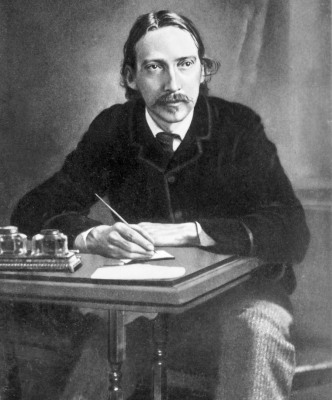 Robert Louis Stevenson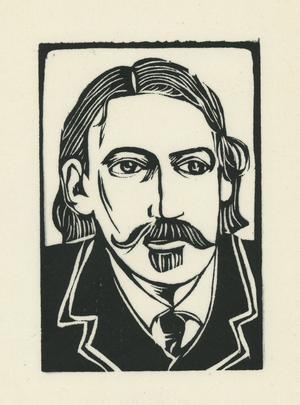 Article abstract:
The author of thirty-two books during his brief lifetime, Stevenson created various classics in the field of children's literature as well as several popular adult works, including
The Strange Case of Dr. Jekyll and Mr. Hyde
, which has exerted a powerful influence on Western cultural imagination.
Early Life
Scotland was not only the country of Robert Louis Balfour Stevenson's birth, but it was also the history-laden nation he later often revisited in both his nomadic life and his adventure romances. As the son and only child of Thomas Stevenson, a lighthouse engineer in Edinburgh, Robert was expected to adopt his father's profession. However, he was more interested in the sea and travel in general than in the coast. In fact, from his teenage years until his death, Stevenson's travels were so extensive that no biographer has been able to give a full account of them. His journeys began when his mother took him, as a young man, on periodic visits to the European continent for the sake of his health, which was compromised throughout his life by lingering pulmonary disorders. Despite a lackluster performance as a student and numerous interruptions in his education caused by illness, Stevenson eventually completed a law degree at the University of Edinburgh in 1875. Nevertheless, his heart was set on travel and writing. Although Stevenson was sincere in these avocations, they also expressed resistance to his Scottish family's expectations in particular and to Victorian respectability in general.
This implicit rebellion against convention informed his early substitution of "Louis" for his baptismal name "Lewis," his agnosticism, his profligate behavior as a university student, and his flamboyant adult public image. To his disapproving parents and friends, rebelliousness seemed at first to account for Stevenson's sudden departure for California, where on May 19, 1880, he married Fanny Van de Grift Osbourne, a divorcée ten years his senior who had two children. This sensational marriage was a good match for Stevenson, who subsequently created his most enduring work. Up to this point he had published various discursive travelogues such as An Inland Voyage (1878), a record of a canoe journey in Belgium and France; Edinburgh: Picturesque Notes (1878), a book of...
(The entire section is 5,167 words.)