Other Literary Forms
(Literary Essentials: Short Fiction Masterpieces)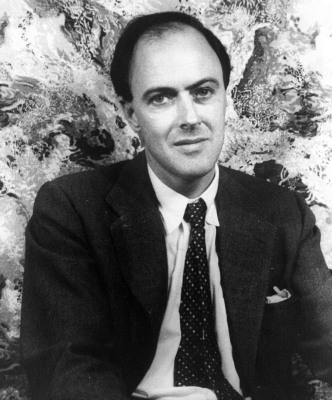 In addition to his numerous short stories, Roald Dahl is well known for his children's novels and collections of verse. Several of his children's books have been made into films, including Charlie and the Chocolate Factory (1964), for which he wrote the screenplay, and The Witches (1983). Dahl also cowrote the screenplays for the films You Only Live Twice (1967) and Chitty-Chitty Bang-Bang (1968), as well as several others. In the 1980's, Dahl published two volumes of autobiography, Boy: Tales of Childhood (1984) and Going Solo (1986), about his work with the Shell Oil Company and his days with the Royal Air Force during World War II.
Achievements
(Literary Essentials: Short Fiction Masterpieces)
In addition to an early collection of stories about pilots and their experiences in war and peacetime, Dahl produced a variety of modern gothic stories, which include grotesque fantasies, murder mysteries, and bizarre gamesmanship. Ironic reversals and surprise endings are major devices used to create effects ranging from comedy to terror.
Dahl's books have been translated into more than fifteen languages and have been best sellers in many countries. Popular in Great Britain and the United States, his stories appeared in well-known magazines such as Town and Country, The New Yorker, The Atlantic Monthly, Esquire, and Playboy. His work won for him three Edgar Allan Poe awards, in 1953, 1959, and 1980, and the Whitbread and Federation of Children's Books Group awards in 1983 for The Witches. Dahl's stories have been adapted for British television, and his children's books are both popular and controversial, because they often share the macabre sensibility of his work for adults.
Discussion Topics
(Masterpieces of World Literature, Critical Edition)
What cues does Roald Dahl use in "Lamb to the Slaughter" to create the false expectations that one is reading a murder mystery and thus set the reader up for the shocking ending?
Discuss the multiple meanings of the title "Lamb to the Slaughter."
How does Dahl use the unusual names of his characters to telegraph their flaws?
Compare and contrast the original book version of Charlie and the Chocolate Factory and the two cinematic adaptations: Willy Wonka and the Chocolate Factory (1971), starring Gene Wilder, and Charlie and the Chocolate Factory (2005), starring Johnny Depp.
Discuss the changes made to Charlie and the Chocolate Factory in response to charges of racism.
Compare the protagonists' relationships with their grandparents in Charlie and the Chocolate Factory and The Witches.
Discuss the significance of the order in which the bad children are...
(The entire section is 794 words.)