Biography
(Literary Essentials: Short Fiction Masterpieces)
Roald Dahl was born in Llandaff, near Cardiff, in South Wales, in 1916, to Norwegian-born parents. He was the only boy in his father's second family. Dahl's father and uncle had left Norway to seek their fortunes, and Dahl's father found it in equipping ships sailing out of the busy Cardiff docks. By the time Dahl was born, his father, who died when Dahl was four, had become wealthy. Dahl attended an Anglican public school in Llandaff before going to a prepatory school in Weston-Super-Mare, across the Severn Estuary from Cardiff, and then to the Repton School in Yorkshire. Dahl hated the public school atmosphere and the separation from his family; he was prevented from becoming a prefect at the Repton School because of his lack of seriousness about school discipline.
After he was graduated from the Repton School in 1932, Dahl went on a school-sponsored exploration of the interior of Newfoundland before joining the Shell Oil Company. He spent several years working in London before being sent to Dar-es-Salaam as a Shell Oil representative. In 1938, he joined the Royal Air Force, and, despite his unusual height, he was trained as a pilot. Though he was wounded once, he served as a fighter pilot in Africa, Greece, and Syria. He also served in intelligence units and was made a wing commander. His stories collected in Over to You: Ten Stories of Flyers and Flying are based on these experiences.
In 1953, Dahl married actress Patricia Neal, and they had five children, one of whom died of the measles at age seven. Dahl began writing stories for children after making up bedtime tales for his own children. In the late 1960's, Neal suffered an incapacitating illness, and Dahl helped her through a slow recovery. In 1983, they divorced, and Dahl remarried. He died in November, 1990.
Biography
(Masterpieces of World Literature, Critical Edition)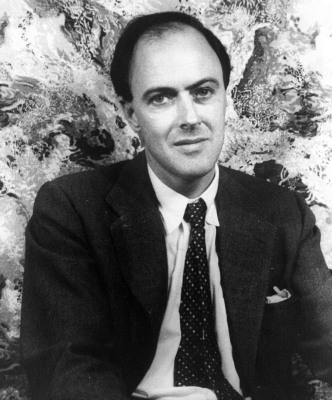 Roald Dahl was born on September 13, 1916, to a Norwegian family living in Wales. When he was three, his older sister Astri suddenly became ill and died, and his father...
(The entire section is 1,967 words.)