Riders on the Earth
(Literary Masterpieces, Volume 17)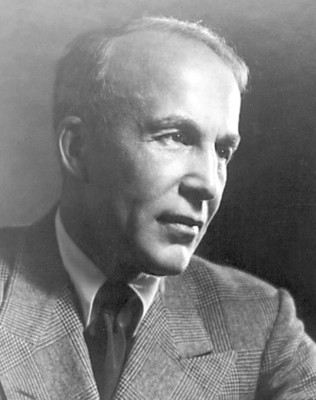 Archibald MacLeish is, above all, a humanist; a positive response to the human condition underlies all his work. There are other lyric poets gifted with an epic imagination, and there are others whose work is notable for deep insights and precise imagery, but few indeed rise to the same level of faith in human worth and purpose. Even his Imagist poems of the early 1920's, intended to be pure works of art with no meaning beyond their own context as constructions, transmit a deep awareness of life: thus they are infused with a relevance not often found in abstract compositions, and the reader finds identification in them.
This preoccupation with the value and importance of our common experience is one very important factor in MacLeish's eminence as a citizen of his time. Certainly no other American artist of our era has so successfully combined his art with an active career in public service, and the variety of responsible positions entrusted to him is almost bewildering.
A veteran of World War I who had been promoted to Captain while on active duty in France, he interrupted his successful career in law to establish himself as a poet. He later worked on the staff of Fortune, was admitted to the U. S. Supreme Court Bar, taught at Harvard, was Assistant Secretary of State, held various other posts in the federal government, and served as Librarian of the Library of Congress during World War II. In addition, he assisted in drafting the UNESCO Constitution, and later represented this country on the UNESCO Executive Council. He held the Boylston Professorship at Harvard from 1949 until his retirement in 1962.
That his involvement in national and international affairs did not interfere with his work as a poet is confirmed by the many awards and other forms of literary recognition that came to him during this period. He received every major American literary prize and won the Pulitzer Prize for Literature on three occasions.
MacLeish's poetry has always been inseparable from his own experience of life as he has lived it. Unlike many poets, he did not establish a unique personal style and then develop it in a vacuum. Instead, his work has evolved with the man and his times; his contemporary utterances are always contemporary, and they always relate to a real existence in a real world. Largely for this reason, MacLeish is never left behind as the times change: he is always our most sensitive and articulate spokesman for the more humane principles of liberal intellectualism. It follows that his statements are often political in nature, but only in the broadest sense of the term. Their emphasis is on the individual's relationship to society as a whole.
MacLeish's essays, like his poems, are lyrical and full of insights into the nature of our own lives and times. Riders on the Earth is a representative selection of examples written during the late 1960's and early 1970's and many of them explore the agonies of that tormented period. MacLeish startles the reader with shrewd perceptions and with the remarkably clear perspective he was often able to maintain. Only rarely does he allow himself to become dependent upon intellectual stereotypes, thus making them all the more striking when they do appear.
MacLeish dwells at some length upon the Nixon phenomenon and sees it as an isolated episode of total corruption in an otherwise honorable era. This is a popular myth that grows less tenable with the passage of time. Clearly an overblown and decadent government cannot assume that form overnight, or even during the course of a single administration. In order for it to be revealed in all its naked ugliness, several required factors must occur simultaneously. Decades of corruption and abuse must reach their recognizable peak at a time when the chief executive happens to be a person unusually susceptible to temptation and singularly lacking in charm; and this must occur when his political opposition...
(The entire section is 1,788 words.)