Biography
(Critical Edition of Dramatic Literature)
Philip Massinger was baptized on November 24, 1583, at Salisbury, England, the son of Arthur and Anne Crompton Massinger. His father, "an honest gentleman and a loving man," served as trusted retainer to the powerful Henry Herbert, earl of Pembroke. As Pembroke's retainer, Arthur Massinger held various minor political offices, sat three times in Parliament, and handled many of the earl's financial affairs. Massinger's mother came from a similarly professional family, but one whose political connections were smudged by more or less open Roman Catholicism. (Young Massinger may well have grown up Catholic; he treats Papists sympathetically, and their doctrines underlie at least three of his plays.) Early editors speculated that Massinger was reared as a page in a Pembroke household, where he could become familiar with the routines of gentry life. At the age of eighteen, he entered Oxford University, his father's alma mater. Though he may have stayed there until Arthur's death around 1606, he left without a degree.
Massinger's whereabouts after leaving Oxford are conjectural; probably he worked as an actor. By 1613 he was certainly scriptwriting in London, collaborating with other scriptwriters for hungry London audiences. Because playwriting paid very little, Massinger lived for some time on the fringes of poverty. In two letters, he seeks cash advances "without which we cannot be bailed" from prison for debt. Like a modern young screenwriter, he joined forces with one or another of the more established writers— Thomas Dekker, Nathaniel Field, Robert Dabourne—and worked for several of London's major production companies. Though Massinger wrote tragedies, tragicomedies, and comedies throughout his career, there was a general drift toward lighter plays as his career advanced.
By 1617, Massinger had begun what became his most fruitful writing partnership—with John Fletcher, who had succeeded William Shakespeare as chief writer for the King's Men , a highly acclaimed acting company. Massinger and Fletcher worked together on at least a dozen (and perhaps as many as nineteen) plays, mostly tragicomedies. In 1625, when Fletcher died in the great London plague, Massinger succeeded him as the company's chief writer. From then until his own sudden death in March, 1640, Massinger wrote almost exclusively for the King's Men.
Biography
(Great Authors of World Literature, Critical Edition)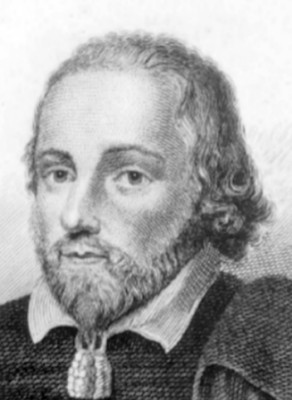 Philip Massinger (MAS-uhn-jur) was the son of Arthur Massinger, "gentleman," of an old Salisbury family. The father had two degrees from Oxford and served Henry Herbert, second earl of Pembroke, in confidential matters. His son Philip was baptized at St. Thomas's, Salisbury, on November 24, 1583, and may have served as a page in Wilton, the home of the Herberts.
On May 14, 1602, Philip was entered in St. Alban Hall, Oxford. Anthony à Wood surmises that Henry Herbert supported Massinger at Oxford until the young man offended his patron by adopting the Roman Catholic faith, and Wood states that Philip left Oxford without a degree because he "applied his mind more to poetry and romance . . . than to logic and philosophy." The withdrawal from Oxford probably followed his father's death in 1603.
Several years later Philip Massinger was in London, writing in collaboration with Nat Field and John Fletcher. Philip Henslowe, the theatrical proprietor, in 1613 records money paid in advance to these associates. Though Field, Fletcher, and Massinger joined the King's Men in 1616, Massinger wrote three plays for the Queen's Men in 1623. After Fletcher's death in 1625, Massinger remained as chief playwright for the King's Men until his death. He died in London and was buried on March 18, 1640, in the churchyard of St. Saviour's, reputedly in the same grave as Fletcher. Massinger's widow inherited the...
(The entire section is 906 words.)