Philip K. Dick Biography
Philip K. Dick was the master of reality-bending sci-fi in which life often turns out to be an illusion. His strung-out antiheroes inhabit worlds where anything is possible but nothing is what it appears to be. Big-Brother-esque paranoia fuels many of his best-known works, including The Minority Report and We Can Remember It for You Wholesale (the basis of what would become the film Total Recall). The psychedelic, seemingly nonsensical question "Do androids dream of electric sheep?" captures the author's essence, and it also happens to be the title of one of his most famous short stories, later adapted into the 1982 film Blade Runner. For Philip K. Dick, nothing was trustworthy, least of all the human mind.
Facts and Trivia
Paranoia is a recurring theme throughout Dick's works and paralleled the author's own emotional struggles. Dick himself believed he might have suffered from schizophrenia.
Drugs are also prominently featured in Dick's stories, particularly in A Scanner Darkly. Dick himself was a drug addict for much of his life.
The 2006 film version of A Scanner Darkly featured rotoscoping, a technique in which live actors are filmed and then the images are painted over to create a kind of surreal animation.
Although he never reaped large financial rewards for his work, Dick built up a cult—and eventually a mainstream—following for his prodigious output. In fact, Hollywood has been one of Dick's biggest fans. Many of his stories have been adapted into films. Some, like 1990's Total Recall, have been successful. Others, like 2007's Next, were not.
Dick was a fraternal twin, but his sister died when she was just five weeks old. After his death in 1982, his ashes were interred next to hers. The "phantom twin" is a recurring motif in his stories.
Biography
(Masterpieces of American Literature)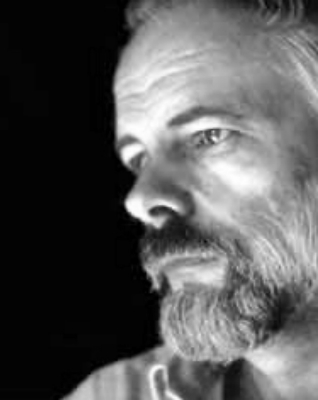 Philip Kindred Dick was born in Chicago on December 16, 1928, the son of Edgar and Dorothy Kindred Dick. He and his fraternal twin sister, Jane, were six weeks premature; Jane, the smaller and more frail of the two, died on January 26, 1929. When Dick was still a small boy, his mother told him about his sister's death. As a surviving twin, he felt a mixture of guilt and anger; in later years, he sometimes attributed Jane's death to his mother's negligence, probably unfairly so.
Some months after Jane's death, the Dick family moved to Berkeley, California, and Edgar took a job in the United States Department of Agriculture's San Francisco office. In 1933, when Edgar was transferred to Reno, Nevada, Dorothy refused to go. A strongly independent woman (she was a feminist and a pacifist at a time when those convictions placed her in a distinct minority), she chose to remain in Berkeley with Philip. A custody battle ensued, as a result of which, in 1935, Dorothy and Philip moved to Washington, D.C., where she wrote pamphlets on child care for the Federal Children's Bureau. In 1938, they returned to Berkeley, where Philip attended high school and, very briefly, the University of California. Except for a period of a few weeks in 1972 spent in Vancouver, British Columbia, he lived in California for the rest of his life.
In Dick's own account, he began his career as a writer at the age of twelve. That was when he learned to type—a skill at which he had to become extremely proficient in order to keep up with the pell-mell flow of his imagination. It was at age twelve that he discovered his first science-fiction magazine, inaugurating a lifelong attachment. By that time, too, he suffered from a variety of phobias and other emotional problems, connected, in part at least, to childhood traumas. As an adult, he seemed to move from one emotional crisis to another—he was married five times, attempted suicide several times, and experienced several breakdowns—but through it all he remained an immensely productive writer.
Anthony Boucher (the pen name of William Anthony Parker White), critic and writer of mysteries and...
(The entire section is 2,573 words.)