Biography
(Masterpieces of American Literature)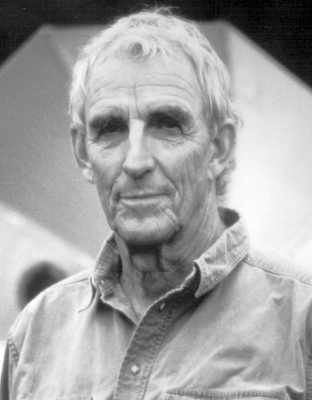 Peter Matthiessen was born in New York City to Erard A. and Elizabeth C. Matthiessen on May 22, 1927. He developed his lifelong interest in nature and the environment early in life. His father, an architect, was a trustee of the National Audubon Society, and Peter soon developed a passion for the natural world, spending much of his youth in the Connecticut and New York countryside.
After serving in the United States Navy, Matthiessen attended the Sorbonne, University of Paris, from 1948 to 1949 and received a B.A. from Yale University in 1950. After teaching creative writing at Yale in 1950, he returned to Paris and developed friendships with a variety of American expatriate writers, including James Baldwin, Richard Wright, William Styron, Terry Southern, and Irwin Shaw. With Harold L. Humes, Matthiessen founded the Paris Review in 1951. He married Patricia Southgate in 1951; they divorced in 1958. In 1963 he married Deborah Love, who died in 1972. In 1980 he married Patricia Eckhart; they live on Long Island, New York.
While in Paris, Matthiessen wrote his first novel, Race Rock (1954). His other novels include Partisans (1955), Raditzer (1961), At Play in the Fields of the Lord (1965), Far Tortuga (1975), and a trilogy about the Florida Everglades, which includes Killing Mister Watson (1990), Lost Man's River (1997), and Bone by Bone (1999). Matthiessen has published two collections of short stories, On the River Styx, and Other Stories in 1998 and Midnight Turning Gray in 1984.
Matthiessen worked as a commercial fisherman and a captain of a deep-sea charter fishing boat between 1954 and 1956. He has traveled widely, and these experiences—as well as his lifelong commitment to sharing his concern for the preservation of the wild—inform all of his writings. In 1956, Matthiessen took off on his first lengthy trip with the intention of visiting every wildlife refuge in the United States, because he wanted to see his country's untamed places before they all disappeared. This journey resulted in Wildlife in America (1959). Since then, he has made anthropological and natural history expeditions to Alaska, the Canadian Northwest Territories, Peru, New Guinea, Africa, Nicaragua, and Nepal.
Since the 1961 publication of The Cloud Forest: A Chronicle of the South American Wilderness, Matthiessen has produced many books that reflect his interests in human and natural history, including The Shorebirds of North America (1967), Oomingmak: The Expedition to the Musk Ox Island in the Bering Sea (1967), and Blue Meridian: The Search for the Great White Shark (1971). The Tree Where Man Was Born: The African Experience (1972) examines the people and animals of East Africa; Sand Rivers (1981) focuses on a trek he made in one of Africa's largest remaining game preserves, the Selous Game Reserve. The Snow Leopard (1978) describes his Nepal trek; this book won both the National Book Award for contemporary thought (1979) and the American Book Award for its paperback edition (1980).
Matthiessen also writes about human history, particularly about current events that reflect issues which he sees as being central to the environmental and political problems that humankind now faces. Sal Si Puedes: Cesar Chavez and the New American Revolution (1970) examines the farm labor organizer's efforts to gain equality for American...
(The entire section is 782 words.)