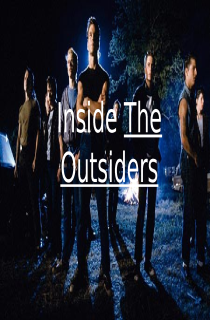 Outsiders Introduction
Download PDF






Excerpt From This Document
Inside The Outsiders
Paul Newman- Famous Actor whose films include "Butch Cassidy & the Sundance Kid," "The Road to Perdition" & "Cool Hand Luke"
Will Rogers: Famous cowboy. Beach named after him, near Santa Monica.
What to know…….
Savvy- know what's up, get the picture
Cooler- Jail
Dig it- understand it, like it
Lift- Steal
Whip- Beat up
Roll- Beat up
Hoods- Smalltime criminals (short for hoodlums)
Some things to look for……
Color imagery
Relationships- family, friends, rival groups, etc.
P.O.V.- narrator, different groups, etc.
Identity- How do different characters define themselves?
Ponyboy's remarks at the end of every chapter: What purpose do they serve?
Chapter Two
Difference between "gangs" & "packs"
Gender roles- How do greasers behave toward women? Why? Do they treat all women the same?
Identity- "Don't mind being called a greaser by another greaser (28)"
Ponyboy's realization about human nature/similarities between all people
Chapter Three
Eastside vs. Westside- why do they fight?
Ponyboy's home life vs. Johnny's
What matters to Greasers/Socs
Cherry's character
About this Document
A powerpoint designed to introduce students to the first 3 chapters of the novel, with an emphasis on cultural and linguistic references.