Other Literary Forms
(Critical Edition of Dramatic Literature)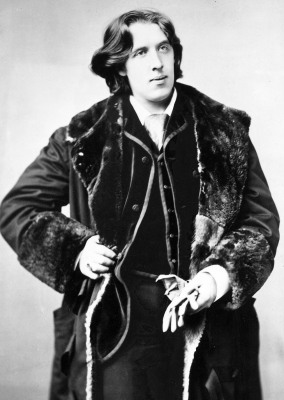 Oscar Wilde's character and conversation were in themselves striking enough to gain for him the attention of the reading public, but in addition to playwriting, he practiced all the other literary forms. He began writing poetry at an early age, commemorating the death of his sister Isola with "Requiescat" in 1867 and winning the Newdigate Prize for Poetry at Oxford with Ravenna in 1878. Wilde's Poems appeared in 1881; The Sphinx in 1894; and The Ballad of Reading Gaol, his last literary work, in 1898. His efforts in fiction include "The Canterville Ghost" (1887), which was made into a movie in 1943; The Happy Prince and Other Tales (1888); Lord Arthur Savile's Crime and Other Stories (1891); A House of Pomegranates (1891); and his novel, The Picture of Dorian Gray (serialized in Lippincott's Monthly Magazine in 1890, published in book form in 1891). Oscar Wilde's best-known essays and literary criticism appear in Intentions (1891). De Profundis, the long letter the imprisoned Wilde wrote to Lord Alfred Douglas, was published in 1905; his collected letters, edited by Rupert Hart-Davies, appeared in 1962.
Achievements
(Critical Edition of Dramatic Literature)
To accuse Oscar Wilde of anything so active-sounding as "achievement" would be an impertinence that the strenuously indolent author would most likely deplore. Yet it must be admitted that Wilde's presence, poses, ideas, and epigrams made him a potent influence, if not on the English literary tradition, at least on the artistic community of his own day. More visibly than any British contemporary, Oscar Wilde personified the doctrines of turn-of-the-century aestheticism—that art existed for its own sake and that one should live so as to make from the raw materials of one's own existence an elegantly finished artifice. Wilde's aestheticism, caricatured by W. S. Gilbert and Sir Arthur Sullivan in their operetta Patience: Or, Bunthorne's Bride (1881) and in Robert Smythe Hichens's novel The Green Carnation (1894), mingled ideas from his two very different Oxford mentors, John Ruskin and Walter Pater, with the influence of the French Symbolists and, for a time, certain theories of the American painter James McNeill Whistler. However, Wilde's Irish wit and eloquence made the articulation of this intellectual pastiche something distinctively his own.
Wilde's literary works are polished achievements in established modes rather than experiments in thought or form. His poems and plays tend to look across the English Channel to the examples of the Symbolists and the masters of the pièce bien faite, though his Salomé, a biblical play written in French after the style of the then acclaimed dramatist Maurice Maeterlinck, was to engender a yet more significant work of art, Richard Strauss's opera of the same title. If they are not intellectually or technically adventurous, however, Wilde's works are incomparable for their talk—talk that tends to be Wilde's own put into the mouths of his characters. The outrageous, elegant, paradoxical conversation volleyed by Wilde's languid verbal athletes have given English literature more quotable tags than have the speeches of any other dramatist save William Shakespeare.
Other literary forms
(Survey of Novels and Novellas)
Oscar Wilde wrote in a number of literary forms. His earliest works were poems published in various journals and collected in a volume titled Poems in 1881. His later and longer poems, including The Sphinx (1894), were occasionally overwrought or contrived, but his final published poem, The Ballad of Reading Gaol (1898), is regarded by many as a masterpiece. Wilde wrote two collections of fairy tales, The Happy Prince, and Other Tales (1888) and A House of Pomegranates (1891). He wrote several plays, most notably the comedies Lady Windermere's Fan (pr. 1892), A Woman of No Importance (pr. 1893), the successful farce The Importance of Being Earnest: A Trivial Comedy for Serious People (pr. 1895), and the controversial and temporarily banned Salomé (pb. 1893 in French; pb....
(The entire section is 2,157 words.)