Other literary forms
(Poets and Poetry in America)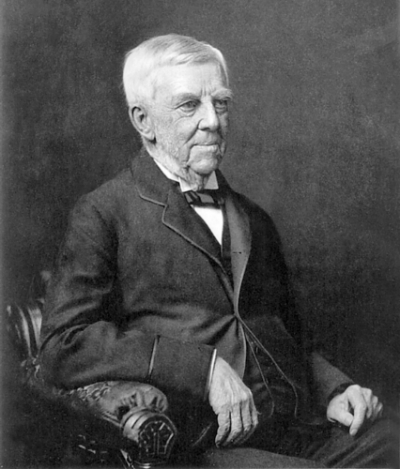 A remarkably versatile writer, Oliver Wendell Holmes produced not only five volumes of poetry but also three novels (Elsie Venner, 1861; The Guardian Angel, 1867; and A Mortal Antipathy, 1885); several collections of essays, including The Autocrat of the Breakfast-Table (1858), The Professor at the Breakfast-Table (1860), and The Poet at the Breakfast-Table (1872); biographies of John Lothrop Motley and Ralph Waldo Emerson; and a large number of essays dealing with medicine, including the classic study "The Contagiousness of Puerperal Fever" (1843).
Achievements
(Poets and Poetry in America)
Along with William Cullen Bryant, John Greenleaf Whittier, Henry Wadsworth Longfellow, and James Russell Lowell, Oliver Wendell Holmes has come to be known as one of the so-called Schoolroom poets (also known as the Fireside poets). The label is an unfortunate one: Half affectionate and half patronizing, it indicates that for the last 150 years these poets have been regarded as the creators of verse so simplistic in theme, rhyme, and meter that it is ideally suited to memorization and recitation by grade school children; indeed, until recently it was not uncommon to find the portrait of at least one of these five men gracing the wall of the average American grade school classroom.
In the final analysis, however, the amenability of a poem to memorization and recitation is not indicative of its intrinsic worth (or lack thereof). An objective reconsideration of Holmes's poetry reveals that he did indeed produce verse worthy of the admiration of serious readers of poetry. Such poems as "Old Ironsides," "The Last Leaf," "Dorothy Q.," "The Deacon's Masterpiece," and "The Chambered Nautilus" are still thought-provoking and entertaining works, and it is doubtful that future generations of poetry readers will find them any less so.
In addition, Holmes's The Autocrat of the Breakfast-Table is still studied, and his Elsie Venner, so curiously modern in its psychological and ethical dimensions, could very well enjoy a revival of sorts in the present age of Freudian and Jungian approaches to human behavior.
Bibliography
(Poets and Poetry in America)
Dowling, William C. Oliver Wendell Holmes in Paris: Medicine, Theology, and "The Autocrat of the Breakfast-Table." Lebanon: University Press of New England, 2006. Biography of Holmes that focuses on his life as a physician but also describes his life as a writer.
Howe, M. A. De Wolfe. Holmes of the Breakfast Table. 1939. Reprint. Mamaroneck, N.Y.: P. P. Appel, 1972. Illustrated biographical study divides Holmes's life into four periods. Each chapter uses his poetry in part to help describe his endeavors and illuminate his life. Contains an index.
Hoyt, Edwin...
(The entire section is 617 words.)