Other Literary Forms
(Critical Edition of Dramatic Literature)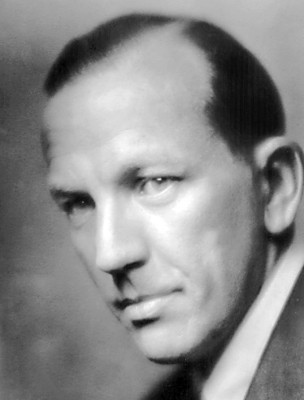 Noël Coward was an extraordinarily prolific playwright, lyricist, and composer, writing more than fifty plays and musicals during his lifetime. He did not limit his literary endeavors solely to drama but ventured into other genres as well. These diversions into the realm of fiction, nonfiction, and poetry proved equally successful for him. In addition to his plays, Coward wrote three novels (two unpublished), several collections of short stories, satires, a book of verse, and several autobiographical works, Present Indicative (1937), Middle East Diary (1944), and Future Indefinite (1954).
Coward's versatility is also apparent in his original scripts for five films, his screenplays and adaptations of his hit plays, and his several essays on the modern theater that appeared in popular journals and in The Times of London and The New York Times. Like his plays, Coward's other works reveal his distinctive satiric style, sharp wit, and clever wordplay.
Achievements
(Critical Edition of Dramatic Literature)
In 1970, Noël Coward was knighted by Queen Elizabeth II for "services rendered to the arts." The succinct phrasing of this commendation is as understated as some of Coward's best dialogue, considering his long and brilliant career in the theater. Coward wrote plays specifically designed to entertain the popular audience and to provide an amusing evening in the theater. Few of his plays champion a cause or promote a social issue. His most noteworthy achievement came in the writing of scores of fashionable comedies, revues, and "operettes" that were resounding successes on the English, American, and Continental stages and continue to enjoy success today. For this insistence on writing light comedy, he received substantial criticism, and several of his works were brusquely dismissed as "fluff" by critics. These same plays, however, never wanted for an audience, even during the most turbulent, politically restless years.
Coward came to be associated with the 1920's in England in much the same way that F. Scott Fitzgerald was identified with the Jazz Age in the United States. Whereas Fitzgerald seriously examined the moral failings of his prosperous characters, however, Coward treated them lightly. His plays chronicle the foibles, fashions, and affairs of the English upper class and provide satirical vignettes of the social elite. Coward's life and work reflect the same urbane persona; indeed, he wrote his best parts for himself. Coward's world was that of the idle rich, of cocktails, repartee, and a tinge of modern decadence; this image was one he enjoyed and actively promoted until his death.
For all their popularity, most of Coward's plays are not memorable, save for Private Lives, Blithe Spirit, Design for Living, and possibly one or two others, yet his song lyrics have become part of the English cultural heritage. "Mad Dogs and Englishmen," from Words and Music, achieved immortality when its famous line "Mad dogs and Englishmen go out in the mid-day sun" was included in The Oxford Dictionary of Quotations.
Coward's reputation rests less on the literary merits of his works and more on the man, who as an accomplished actor, entertainer, and raconteur displayed enormous resilience during his five decades in the public eye. One of the obvious difficulties in producing a Coward play is finding actors who are able to handle the dialogue with the aplomb of "the master." What made Coward's plays successful was not so much a strong text, but virtuoso performances by Gertrude Lawrence, Jane Cowl, Alfred Lunt and Lynn Fontanne, and Coward himself. The public continues to be amused by his works in revivals, especially when performed by actors, such as Maggie Smith, who can transmit Coward's urbane humor to today's audiences.
Bibliography
(Critical Edition of Dramatic Literature)
Briers, Richard. Coward and Company. London: Robson Books, 1987. A short, well-illustrated biography of the English actor, playwright, composer, director, producer, and bon vivant.
Castle, Charles. Noël ....
(The entire section is 1,158 words.)