Introduction
(Drama for Students)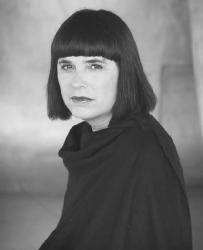 Eve Ensler's Necessary Targets, first produced in 1996 (and later published by Villard Books in 2001), was inspired by the author's trip to the former Yugoslavia. Ensler went there to interview Bosnian women war refugees. It was from Ensler's experience with these women that Necessary Targets was born. "When we think of war," Ensler writes in the introduction to her published play, "we think of it as something that happens to men." The focus is on bombs and the immediate destruction that they wreak. Little media attention or conscious thought on the part of people living in other countries is focused on the aftermath of war. "But after the bombing," Ensler continues, "that's when the real war begins." Ensler wrote Necessary Targets in an attempt to change this focus.
In Bosnia, Ensler met women who were forced to deal with the aftermath of war, and it was their stories that inspired her. "It was their community, their holding on to love, their insane humanity in the face of catastrophe, their staggering refusal to have or seek revenge," Ensler writes, "that fueled me and ultimately moved me to write this play." The outstanding performances of many actresses have paid tribute to Necessary Targets. In 1996, Meryl Streep and Anjelica Huston read the play at a benefit performance in the United States; Vanessa Redgrave did the same in London. In Sarajevo, the capital of Bosnia, Glenn Close and Marisa Tomei performed the play.
Ensler, who won international fame for her award-winning play The Vagina Monologues (1996), has stated that she dreams of building a world in which women are safe and free. Necessary Targets is one of the first steps toward that goal. It is the story of two American women who go to Bosnia in the hope of teaching five female survivors of war how to cope with their trauma. By the end of the play, it is one of the American women who has learned the more valuable lesson. After Ensler won an Obie in 1997 for Vagina Monologues, Necessary Targets gained renewed interest and, in 2001, was performed in Connecticut and Washington, D.C. The following year, it opened off Broadway at the Variety Arts Theatre in New York.
Summary
(Drama for Students)
Scene 1
Necessary Targets is not broken down into acts, only into scenes. It begins in a plush apartment somewhere in New York City. Two women are onstage. The first to speak is Melissa, who is described as "a young, strong woman who sits awkwardly on the sofa." The second woman, called J.S., is a "reserved woman near fifty." Through the conversation, the audience can tell that Melissa is very laid back, whereas J.S. is just the opposite.
J.S. is a psychiatrist, but Melissa refers to her as a "shrink" and becomes self-conscious about the questions J.S. asks her. She senses that every time she offers an answer, J.S. is analyzing her. This is especially apparent when Melissa makes the comment, "Well, I've been through a lot." Melissa offers this information to make the point that she is older than her calendar years. Melissa has come to J.S.'s apartment for an interview. Melissa is a trauma counselor and a writer, and the two women are planning to travel together to meet with Bosnian women who are refugees from the war. Melissa has worked in other countries, with other victims of war. J.S., on the other hand, has never been to a war-torn country. This is why J.S. has asked Melissa to go with her to Bosnia.
Melissa challenges J.S. about her lack of experience. J.S., however, states that "trauma is trauma," indicating that her background in dealing with such problems as anorexia should qualify her to work with women who are suffering from the violence of war. Melissa expresses doubts about this. She also objects to being called J.S.'s assistant. She is used to working alone.
Scene 2
The setting is a refugee camp in Bosnia. J.S. complains of the filthy conditions in the bathroom. She would prefer to stay in a hotel. Melissa points out that the distance and the dissimilarities between the camp and the hotel...
(The entire section is 2,513 words.)