Biography
(History of the World: The 20th Century)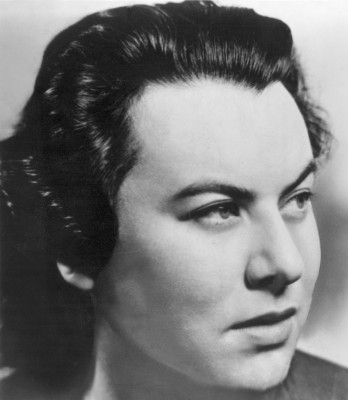 Article abstract: Known as something of a veteran literary "freedom fighter," Rukeyser helped to promote social justice in many areas and showed women how they could improve their lives by improving the lives of others.
Early Life
Muriel Rukeyser was born in New York City on December 15, 1913. Her father, Lawrence B. Rukeyser, was a successful businessman, her mother, Myra Lyons Rukeyser, was a former bookkeeper. She grew up surrounded by skyscrapers, factories, tenements, and machinery. Muriel's spare, functional poetry was to reflect this cold, manmade environment. She entered Vassar College in the fall of 1930, when she was only seventeen. Her main interests were literature and music. Later, she attended Columbia University, but did not receive a degree.
At Vassar, she served on the Vassar Review and the Vassar Miscellany News, the two major student publications. She also had poems published in Poetry and in the New York Herald Tribune. Like many intellectuals of her generation, she developed strong left-wing political views in college. Most of her early poetry, however, was of a strictly personal nature, and she continued to write about personal themes throughout her life. One of her outstanding characteristics as a writer was her tendency to project her personality into her subject matter.
Rukeyser admired poets such as John Milton, Percy Bysshe Shelley, and Walt Whitman who wrote with the moralistic fervor of prophets. As a child, she told her father that she wanted to be "someone like Joan of Arc." It was her belief that poets were inspired leaders whose mission was to encourage humankind to realize its highest potential. She did not believe that a poet should live in an ivory tower producing art for art's sake but should be actively involved in worthy causes. As early as the age of nineteen, she caught typhoid fever while being held in a police station in Alabama, where she went to attend a protest meeting during the famous Scottsboro trial, in which eight young black men were convicted of raping two white women and sentenced to death.
Little is known about Rukeyser's personal life except for the information she revealed through her poetry. She was married for a short time and had one child by a second man whom she did not choose to marry. Her poems suggest that she was unhappy as a child and remained so most of her life. She was always remarkably candid about expressing her personal feelings, and the following lines from a poem entitled "Effort at Speech Between Two People" are quite revealing:

When I was fourteen, I had dreams of suicide,


I stood at a steep window, at sunset, hoping toward death:


if the light had not melted clouds and plains to beauty,


if light had not transformed that day, I would have leapt.


I am unhappy. I am lonely. Speak to me.

Life's Work
Muriel Rukeyser's life and writings were dominated by her anger at social injustice and her desire to change the world through political activism. Her career as a published poet began in 1935, when her work Theory of Flight was published by Yale University Press after winning the Yale Series of Younger Poets competition. For the next forty years she produced a steady steam of poetry and translated poetry from French, German, Swedish, and Italian.
Rukeyser was a Marxist-inspired activist all of her life. As such, she aroused considirable hostility from conservative critics. Even after her death, attitudes toward her writing continued to be colored by readers' political persuasions.
The following lines from "Facing Sentencing" reveal much about Rukeyser's poetry and personality:

But fear is not to be feared


Numbness is To stand before my judge


Not knowing what I mean.

The indifference to orthodox punctuation, the gap in the second line indicating a pause similar to a rest in musical scoring, and the starkly prosaic diction exemplify her modernist technique; while the thought expressed represents the attitude she...
(The entire section is 1,834 words.)