Overview
(Shakespeare for Students)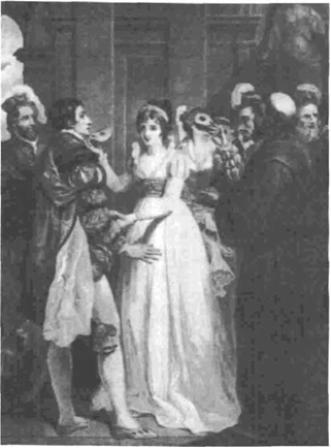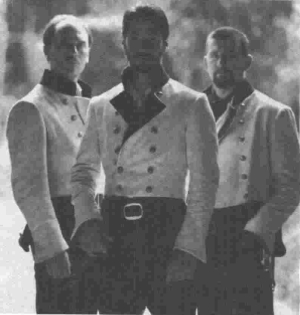 Barbara Everett
[In an excerpt from a general essay on Much Ado, Everett illustrates the development by Shakespeare, in his comedies, of certain feelings and attitudes which are a constituent part of his entire dramatic canon, and which tend to be most clearly expressed by the female characters. From Shakespeare's women, the critic argues, come the clearest expressions of humane principle, generous nature, and constancy.]
Much Ado About Nothing is not, I think, among Shakespeare's most popular comedies. It lacks many of those perpetuating devices that we look for to give us a sense of timeless pleasure, of a "holiday" that is at once a sportive release and also, through lyricism, gives the faintest air of holiday blessedness and calm. It contains no sunlit or moonlit wood where every Jack finds his Jill. No heroine leaps happily into hose to find the sexless and timeless liberty of intellectual sport. There is no "play within a play" to strengthen the artifices that surround it with the solidity of comparative reality, and so to give their happy ending the stamp of truth. If "we did keep time, sir, in our snatches," it is not a snatch of perpetuity that is given in the songs of the play—no Journeys end in lovers meeting, nor It was a lover and his lass, nor When daisies pied and violets blue—hut an omen of change: Men were deceivers ever. The play appears to present, by contrast, a world rather for "working-days" than for "Sundays"; a world that is as formal, and potentially as harsh, as the comic world that probably preceded it, that of The Merchant of Venice. But the moneyed, legalistic, and formal world of Venice resolves at last into moonlit Belmont, from which one can see
the floor of Heaven
Thick inlaid with patines of bright gold.
The equally and beautifully formal Portia, in whom "The will of a living daughter is curbed by the will of a dead father" ceases to be a "Daniel come to judgment" and becomes a Diana in love, her homecoming heralded by Lorenzo and Jessica with lyrical myths and fables, and herself drawn into a dream from which she "would not be awaked."
Much Ado About Nothing is a play cut off from such pleasant natural resources. It is essentially "inland bred," and relies only on the natural forms of a great house where
Ceremony's a name for the rich horn.
And custom for the spreading laurel tree.
"Nature lovers" are offered only the flowers of rhetoric, the pleached arbour of wit, and the "dancing star" of human individuality. Not only the courteous, but the customary, matters in this play: not only the urbane, but the mundane: in fact, it is the unusual fusing of these into one world that is one of the individual characteristics of the play. The chief fact that makes this play unusual and individual (though there are other characteristics, which I shall discuss later, that develop straight out of earlier comedies) is the manner in which "time and place" do not "cease to matter," but matter very greatly.
It is not merely that the props of an urban or domestic existence—the window, the arras of a musty room, the church, the tomb, the wedding dress, the night-watchmen's staves, even the barber's shop—are important "props" in the world of this play. Nor is it merely that "time and place" have a crucial importance in the action:
What man was he talked with you yesternight
Out at your window betwixt twelve and one?
Now if you are a maid, answer to this.
It is rather that the play concerns itself with what can only be called the most mundane or "local" fact in that world of love, in all its forms, that the comedies create: that is, that men and women have a notably different character, different mode of thinking, different system of loyalities, and, particularly, different social place and function. Not only this; but this is the first play, I think, in which the clash of these two worlds is treated with a degree of seriouseness, and in which the woman's world dominates.
This is a...
(The entire section is 37,116 words.)