Other literary forms
(British and Irish Poetry, Revised Edition)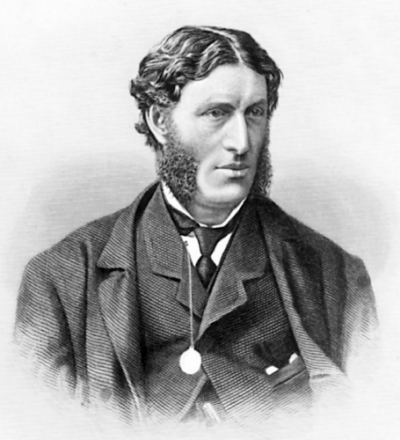 Throughout his life Matthew Arnold wrote critical works on literature, culture, religion, and education that made him the foremost man of letters in Victorian England. This large body of prose is available in a standard edition: The Complete Prose Works of Matthew Arnold (1960-1976, Robert Henry Super, editor), with textual notes and commentary. Essays important to an understanding of Arnold's contribution to the discipline of literary criticism include Preface to Poems (1853), "Wordsworth," "The Study of Poetry," and "Literature and Science." "Culture and Anarchy" explains the philosophical positions and biases from which Arnold criticized literature and society. Also available are editions containing his letters and notebooks.
Achievements
(British and Irish Poetry, Revised Edition)
In 1840, while he was a student at Rugby, Matthew Arnold won the Poetry Prize for "Alaric at Rome," and three years later, then at Oxford University, he won the Newdigate Poetry Prize for "Cromwell." From this official recognition of his poetic gift, Arnold began a career that produced what T. S. Eliot calls in The Use of Poetry and the Use of Criticism (1933), "academic poetry in the best sense; the best fruit which can issue from the promise shown by the prize-poem." However, Arnold wrote many poems that rise far above the merely academic, though popular interest in his poetry never approached the following of his more technically and expressively gifted contemporaries, Alfred, Lord Tennyson, and Robert Browning. Admittedly, Arnold's poems lack the polished texture that characterizes the great Victorian poetry; critics often complain about Arnold's lack of "ear." The novelist George Eliot, however, early recognized, in the Westminster Review (July, 1855), what has been increasingly the accepted opinion: "But when . . . we linger over a poem which contains some deep and fresh thought, we begin to perceive poetic beauties—felicities of expression and description, which are too quiet and subdued to be seized at the first glance." Whatever his prosodic deficiencies, Arnold still composed several lyric and narrative poems which take their place with the best that the age produced.
In a century notable for elegies, "Thyrsis," for Arnold's friend Arthur Hugh Clough, ranks with Percy Bysshe Shelley's Adonais (1821), Walt Whitman's "When Lilacs Last in the Dooryard Bloom'd" (1865), and Tennyson's In Memoriam (1850) as distinguished additions to the genre. "The Scholar-Gipsy" and "Dover Beach" contain the lyric energy and power that justify both their numerous anthology appearances and a body of criticism that places them among the most frequently explicated poems in the language.
In 1857, Arnold won election as Professor of Poetry at Oxford and, in 1862, was reelected to another five-year term. Receiving permission to abandon the customary Latin, Arnold delivered his lectures in English and invigorated the professorship with lectures ranging from the individual (Homer, Dante) to the topical ("The Literary Influence of Academies") to the broadly critical (On the Study of Celtic Literature, 1867). Though his critical writings on English culture, literature, and religion made him a controversial figure, Arnold gained respect in his post as inspector of schools, serving twice as assistant commissioner on official committees dispatched to study European schools, and eventually becoming a senior inspector in 1870, the same year in which Oxford conferred on him an honorary D.C.L. degree. In 1883, he visited the United States on a lecture tour that, though not triumphal, was at least a measure of his commanding stature as a critic and poet.
Discussion Topics
(Masterpieces of World Literature, Critical Edition)
Thomas Arnold, Matthew Arnold's father, was considered a fine schoolmaster. What might have caused the son to have so much trouble at Rugby School?
Discuss the appropriateness of the phrase "eternal note of sadness" in "Dover Beach."
What makes "Dover Beach" relevant...
(The entire section is 1,099 words.)