Critical Overview
(Short Stories for Students)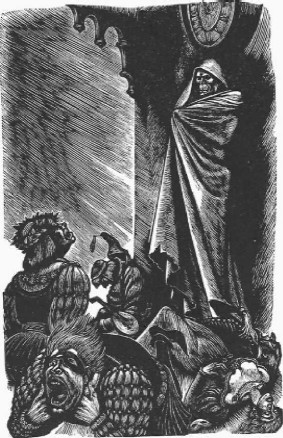 By the time of his early death, Edgar Allan Poe (1809-1849) had written about 50 poems, 70 short stories, a short novel and over 50 essays. While his literary and personal reputation both during his lifetime and after death was controversial, today Poe is considered to be one of the most influential writers of the nineteenth century. He was a pioneer in the development of several literary genres and styles, including the short story, Gothic fiction, and the detective/mystery story. In addition, critics assert that he mastered the art of the short story, still a relatively new form during his lifetime, and elevated it to the level of a high art.
Poe developed a theory for the art of the short story, asserting that a short story must be tightly focused on one event or duration of time (such as a single day), and that each element of a story must be symbolically and thematically central to its overall effect. According to G. R. Thompson, Poe's ideal for the short story "aimed at an almost subliminal effect through a carefully predesigned and unified pattern.'' Poe's own stories certainly achieved this ideal in that, as Thompson explains, they ''exhibit an architectural symmetry and proportion and careful integration of details of setting, plot, and character into an indivisible whole.''
In the realm of the newly developing genre of Gothic fiction, Poe was the American master, viewed as the counterpart to British writers such as Mary Shelley whose Frankenstein signals the early success of the genre. Nineteenth-century Gothic fiction, or Gothic horror, was characterized by a preoccupation with death, madness, and the supernatural. Poe's literary sensibilities were well suited to the development of a Gothic style, as his stories are characterized by the morbid, the macabre, and the eerie. With his adept ability to create a dark, disturbing atmosphere, Poe effectively wrote from the perspective of a delusional narrator overcome with madness. According to Thompson, Poe was ''the master of the interior monologue of a profoundly disturbed mind.'' In addition to ''The Masque of the Red Death,'' "The Fall of the House of Usher'' is one of his most famous stories in the Gothic style.
Poe's literary career was prolific but chaotic. He was periodically editor, co-editor and contributor to various literary magazines, controversial for his scathing literary reviews and tendency to feud with his editors or co-editors. Nevertheless, his 1844 poem "The Raven '' won him instant national fame and...
(The entire section is 595 words.)