Biography
(Great Authors of World Literature, Critical Edition)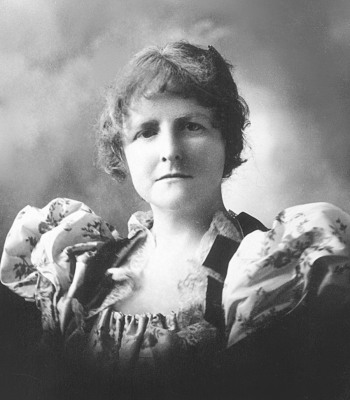 Mary Eleanor Wilkins Freeman is best known for her depiction of the people who inhabited the New England villages of the late nineteenth century. She was born into the Wilkins family in Randolph, Massachusetts, a rural New England farming community fourteen miles south of Boston. Growing up here gave Freeman firsthand knowledge of village life, and in her short stories and novels she captures the qualities of the people who inhabited these villages, where activities centered around the church and town meetings. During this time New England villages were suffering from the effects of industrialization that had driven young men out of the villages and into the cities. The Civil War and westward migration had also drained people. Yet some villages retained the old Yankee character. It was the people who stayed in those communities of whom Freeman wrote, people of character who were used to hard work, eccentrics, and those who lacked the will or opportunities to move on.{$S[A]Wilkins Freeman, Mary E.;Freeman, Mary E. Wilkins}
In 1870 Freeman graduated from Brattleboro High School, then spent one year at Mt. Holyoke Female Seminary. Although she took courses at Glenwood Seminary in West Brattleboro and read avidly, she received no more formal education. In 1873 she met and fell in love with Hanson Tyler, but he did not return her affection and eventually married someone else. Freeman maintained strong feelings for Tyler for many years. She took a job as a teacher but resigned after one year and began writing religious poetry and children's poems, which were published in obscure magazines.
A series of misfortunes began when Anna, the Wilkinses' other daughter, died in 1876 at the age of seventeen. When Mr. Wilkins's dry goods business failed, the family was forced to move into the house of Hanson Tyler's father, the Reverend Thomas Tyler, where Mrs. Wilkins served as the housekeeper. When Mrs. Wilkins died at the age of fifty-three, the family moved out, and thereafter Mary kept house for her father.
In 1881, after years of writing without financial remuneration, Freeman received her first fee, ten dollars for the "The Beggar King," a ballad that was published in the children's magazine Wide Awake. She went on to sell work to the best children's magazine of the time, St. Nicholas, and in 1882 won a fifty-dollar prize from the Boston Sunday Budget for her first adult story, "The Shadow Family." Decorative Plaques, a volume of poems for children, was published in 1883.
Harper's Bazaar published "Two Old Loves," the story of two people who continued a love affair from youth to old age but never married. This lack of will to act frequently occurs in Freeman's work. In 1887 the stories from Harper's Monthly and Harper's Bazaar were collected into a four-hundred-page book, A Humble Romance, and Other Stories, which featured taciturn, fiercely independent characters and became one of her most successful books. In "A Humble Romance," the title story, an orphan, brought up as a servant, suddenly leaves her job to marry a tinker. This theme, too, that of the revolt of a previously meek and downtrodden character, was one Freeman used often. "A Patient Waiter" exemplifies yet another favorite character trait in Freeman's work; here, the main character, refusing to admit that her lover has jilted her, goes to the post office every day for forty years looking for a letter from him.
Like many nineteenth century women writers, Freeman wrote from economic necessity. She was a fast and prolific writer, and she had found a market for her work. In her 1891 collection A New England Nun, and Other Stories she repeated her themes of revolt and the struggle of the individual toward self-fulfillment. The main characters are often lonely people living lives of monotonous routine.
Jane Field, Freeman's first novel, which was originally serialized in Harper's New Monthly , tells the...
(The entire section is 2,115 words.)