Biography
(History of the World: The 20th Century)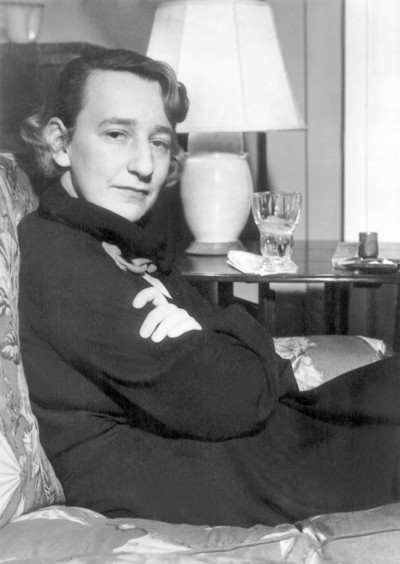 Article abstract: A leading American playwright and important screenwriter, Hellman published memoirs in the 1960's and 1970's that advanced the growing interest in women's lives and in autobiography.
Early Life
Lillian Florence Hellman was born in New Orleans, Louisiana on June 20, 1905, the daughter of Max Hellman, a shoe salesman, and Julia Newhouse, an Alabama native whose family had succeeded in several business enterprises, including banking. As a child, Lillian was acutely conscious of the power the Newhouses' money gave them; financial speculation and chicanery would become the theme of her most powerful plays. When her father's New Orleans shoe business failed, he moved his family for six months of each year to New York City while he traveled as a salesman. Five-year-old Lillian found it difficult to adjust to two different cultures and school systems; her record as a student was erratic. Nevertheless, she acquired a diversity of experience that stimulated her precocious imagination and provided many of the themes of her plays and memoirs.
Hellman was an only child, doted on by her parents, who indulged her whims and gave her room to experiment in the heady, vibrant atmosphere of New York City in the 1920's. Hellman attended classes at New York University and then at Columbia, but she did not earn a degree. Instead she worked briefly for the innovative New York publisher, Horace Liveright, where she met important writers and celebrities, including her future husband, Arthur Kober, whom she married on December 21, 1925. Kober wrote plays and stories for The New Yorker, and he helped Hellman obtain various jobs as a script reader and publicity agent for theatrical producers. She had ambitions to write, but her early attempts at fiction fizzled, and she accompanied her husband to Hollywood, where he had a contract to write screenplays.
Hellman was hired in Hollywood as a script reader. Her job was to summarize books that might make good films. She found her work dull, but she made friends with writers and film actors, eventually meeting Dashiell Hammett, the handsome and successful writer of hardboiled detective stories. With the marriage to Kober failing (they were divorced in 1932), she became romantically involved with Hammett, who suggested that she write for the stage. He even provided the plot, based on a true story, for her first successful play, The Children's Hour (1934). Despite many problems, the relationship with Hammett would endure until his death in 1961 and become an important theme in her memoirs.
Life's Work
For The Children's Hour, Lillian Hellman updated the story of two teachers who had been accused of lesbianism in nineteenth century Edinburgh. She shifted the setting to twentieth century New England and made the teachers, Karen and Martha, victims of an accusation leveled against them by a malevolent child, Mary, who refuses to be disciplined and who strikes back by suggesting to her grandmother, a powerful member of the community, that her teachers have an "unnatural" love for each other. Karen and Martha are not lovers, but Martha kills herself when she realizes that she does have sexual feelings for Karen. The two teachers are the targets of the blind hysteria of society, which tends to take the word of authority figures and to be swayed by the emotional impact of a shocking accusation. An enormous success (the play ran for more than seven hundred performances on Broadway), The Children's Hour established Hellman as a promising playwright with a keen eye for both individual and social psychology.
Hellman's success as a playwright brought an offer from Samuel Goldwyn to write screenplays. Throughout the 1930's, Hellman worked for Goldwyn, producing superior scripts for The Children's Hour, retitled These Three (1936), and for Dead End (1937) as well as working in collaboration on other projects. She had unusual creative control over her own...
(The entire section is 3,542 words.)