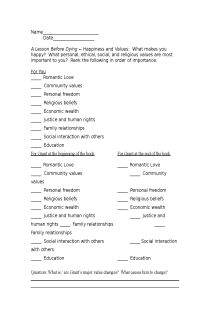 Preview
A Lesson Before Dying Happiness and Values Inventory
by Michael Stultz, M.A.
Released February 12, 2019
Language Arts subject
0 pages
Purchase a Subscription
Grade Levels
About
A Lesson Before Dying -- Happiness and Values: What makes you happy? What personal, ethical, social, and religious values are most important to you? Rank the following in order of importance.