Biography
(Masterpieces of World Literature, Critical Edition)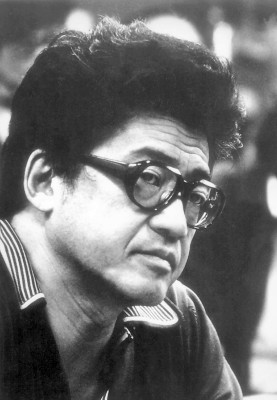 Kb Abe (ahb-eh) was born on March 7, 1924, in Tokyo, Japan, during an interval when his Japanese father, a physician associated with the Manchurian School of Medicine in Mukden (later Shenyang), China, was in Japan on a research assignment. The family went to China shortly after the child was a year old. Abe remained in Mukden until he was sixteen. The experience of living outside his native country appears to have had a deep and lasting effect on Abe. The idea of one's homeland, traditionally very deeply ingrained in the Japanese, seems to have scarcely existed for Abe, according to his own comment about his early years. As a matter of fact, official family documents show him to have registered as a native of Hokkaido, the northern island of Japan. It is true that he lived in Hokkaido for several years, but Tokyo was indisputably his birthplace. Thus, Tokyo, where he was born, Mukden, the principal place where he was reared, and Hokkaido, the place of his family's origin, seemed to have little connection in the writer's mind. Abe himself is said to have commented that he was a "man without a hometown."
In 1941, Abe's parents sent him to Tokyo for school and for military training. His academic achievements there were not particularly noteworthy. When World War II broke out, Abe had ambivalent feelings. On the one hand, he found fascism and militarism to be utterly repugnant; on the other hand, the sense of patriotism triggered within him a desire to be identified with defending his country. When the time approached for Abe to make important decisions regarding his higher education, Abe enrolled as a medical student at the Tokyo Imperial University in 1943. He was not highly interested in becoming a physician, but he had no driving ambition to enter any other field either. Furthermore, his family applied pressure on him to follow in his father's footsteps, so he yielded to their wishes. While in medical school, he elected to specialize in gynecology. Not having been highly motivated to become a physician, he was bored by his studies, and on his first attempt he did not do very well on his examinations. When his professor learned that Abe did not plan to practice medicine, however, he was given a passing grade.
As a young man, Abe was interested in mathematics, in collecting insects, and in reading Japanese translations of such writers as Edgar Allan Poe, Fyodor Dostoevski, Franz Kafka, and the German philosophers Friedrich Nietzsche and Martin Heidegger. He made the decision to pursue literature as a career while he was still a medical student. Abe's medical background has influenced his writing. He has, for example, written science fiction. One of his science-fiction novels is Daiyon kampyki (1958-1959, serial, 1959, book; Inter Ice Age 4, 1970).
Abe had a collection of poems privately printed in 1947. His first published fiction, Owarishi michi no shirube ni (as a signpost for the road), appeared in 1948, the same year he was graduated from medical school. Abe was not only a gifted novelist and short-story writer; he was also a playwright and producer. His own theatrical company often produced his plays.
As do many writers, Abe makes literary use of experiences and facts of his own life. For example, in Manchuria, where he was reared, deserts were familiar to him, and the shifting sands of Suna no onna (1962; The Woman in the Dunes, 1964) show the writer's knowledge of life amid the sands.
While Abe was still a medical student, he married an accomplished artist and stage designer; the couple followed independent careers. They had one daughter, Neri. Machi, his wife, has provided superior illustrations for many of her husband's works.
Abe died of heart failure in Tokyo on January 22, 1993. One of the foremost writers in Japan, he received several literary prizes: One short story, "Akai mayu" (1950; "Red Cocoon," 1966), won the Postwar Literature Prize. The play Tomodachi (pr., pb....
(The entire section is 3,013 words.)