Biography
(Short Stories for Students)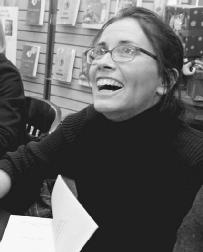 Ann Katherine Walbert was born in 1961, in New York City to J. T. and Donna Walbert. Her family moved frequently around the country, and between 1963 and 1965, they lived in Japan. She notes the influence that this had on her writing in an interview with Alyssa Colton-Heins, concluding, "that sense of being new, having to size up a situation immediately, having to hang back at the same time and read the scene as quickly and efficiently as you can really does a lot to strengthen the powers of observation." She notes the visual nature of her fiction and claims, "that's the result of looking and going from one place to another in radically different landscapes."
Her first book, Where She Went, a collection of interlinked stories about a mother and daughter and their travels and relationships, which includes "Paris 1991," was published in 1998 and received positive reviews. Her literary reputation was solidified by her next two novels. The Gardens of Kyoto: A Novel, published in 2001, focuses on the experiences of two cousins prior to World War II. Our Kind, published in 2004, chronicles the lives of a group of women in the 1950s who struggle with traditional attitudes about women's roles.
Walbert has also written a one-person play, Year of the Woman, based on the life of Jeannette Rankin, who in 1917 became the first woman to serve in Congress. The play was produced at Yale University in 2001. Walbert has also contributed articles and fiction to various publications, including Nation, Paris Review, DoubleTake, Fiction, Antioch Review, Ms., and the New York Times.
Walbert was awarded the Connecticut Commission on the Arts grant in 1994 and a Creative Writing fellowship from the National Endowment for the Arts in 1998. The New York Times Book Review named Where She Went one of its notable books for 1998. An early version of The Gardens of Kyoto won the Pushcart Prize and O. Henry Award, and she was nominated for the National Book Award for Our Kind in 2004. As of 2004, she was teaching at Yale University.