Biography
(Great Authors of World Literature, Critical Edition)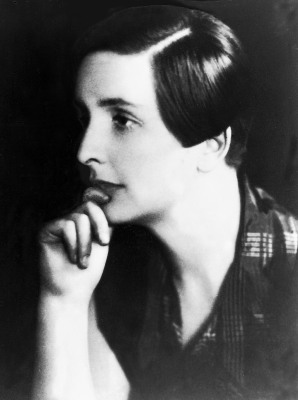 Kate O'Brien was born on December 3, 1897, at Limerick, the "Mellick" of her novels. She was educated at a convent boarding school and at University College, Dublin. Going to London as a young woman, she wrote for newspapers, and from journalism she turned to drama. Her first play, Distinguished Villa, was staged successfully in London in 1926; it was followed the next year by The Bridge. After moving to Spain, where she lived until the Falangist Civil War, O'Brien achieved her more substantial reputation as a novelist. Her first novel, Without My Cloak, established her literary reputation; it was awarded the Hawthornden Prize. She continued to write for the theater, however, and adapted to that medium three narratives of her own, including her historical novel, That Lady.
A psychological novelist, O'Brien was expert in her handling of modern techniques. Thematically, The Last of Summer is characteristic: The heroine, an actress reared in France, visits for the first time her father's childhood home in Ireland, where she is forced to cope with the family of her domineering aunt. The tension between the girl's warm, equable temperament and the neuroses of the cousin with whom she falls in love causes an inevitable exposure of divided emotional loyalties. O'Brien also frequently was concerned with failures of the artistic spirit to quicken sympathy in the conservative, Catholic Irish middle class.
Biography
(Survey of Novels and Novellas)
Kate O'Brien was born in the city of Limerick, Ireland, on December 3, 1897, to a comfortable, middle-class family. Educated at a local convent, she went on to attend University College, Dublin, at a time when Ireland's capital was witnessing the consolidation of the Irish Literary Revival, though the cultural enthusiasm of the time left little or no mark either on O'Brien's student days or on her writing.
The years immediately following graduation seem to have been marked by a degree of uncertainty. She first worked in England as a journalist for the (then) Manchester Guardian and as a teacher. A brief period in Washington, D.C., as a diplomatic aide was followed by a sojourn in Bilbao, Spain, as a governess. Returning to London in 1924, she married Gustav Renier; the marriage was not a success. Spain soon became her second home, though for more than ten years after the completion of her World War II service at the ministry of information in London she was refused admission to Spain, her depiction of King Philip II in That Lady having rendered her persona non grata.
By this time, O'Brien was no stranger to controversy arising out of her fiction: Her 1941 novel, The Land of Spices, was notoriously banned by the Irish censorship board for alleged sexual impropriety. In 1950, she took up residence again in Ireland and lived there until 1961, when she returned to England. She died on August 13, 1974.