Biography
(Novels for Students)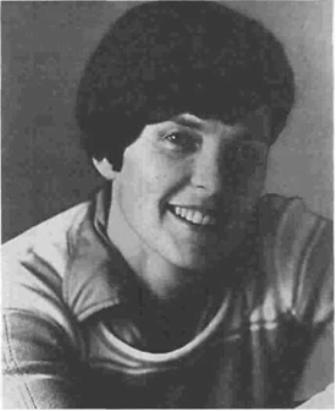 Judith Guest does not stray too far from her own personal experiences and background in creating her fictional works. Like the characters in novels such as Ordinary People, she is from a white, well-to-do family and lives in the suburbs. Born March 29, 1936, in Detroit, Michigan, she is the daughter of a businessman and a housewife. Her insight into her male adolescent characters may stem from her experience raising three sons with her husband, or from her employment as a teacher in public schools.
Guest began writing at the young age of twelve, but she never showed her family her work. Later, in college, she was intimidated by the thought of taking creative writing classes at the University of Michigan. Instead, she majored in education, receiving her bachelor's degree in 1958. The summer after she graduated, she married Larry Lavercombe, a business executive. While teaching at elementary schools in Michigan, Guest began raising her children: Larry, John, and Richard. Teaching and raising her sons took up most of her time, so she did not begin writing seriously until after they had started school. When the family moved to Illinois, she tried her hand at journalism, but she did not like the constraints this kind of writing involved. She did, however, learn about meeting deadlines and editing articles to fit limited amounts of space. After taking a writing seminar, she was inspired to start writing fiction again, and she has been writing full-time since 1975.
Despite delaying a writing career while raising a family, Guest feels that this period in her life has been valuable to her fiction. While going to PTA meetings and chauffeuring her children to school and events, she was often thinking about her novels, developing plots and characters in her mind until she was ready to write them down. The content of her stories, however, was inspired by her childhood. Guest has said that her interest in cold and emotionally distant characters originates in experiences with family members. Her father did not share his feelings openly, never telling his daughter, for example, about the pain he must have felt when he was ten years old and his father died.
This sort of stifled emotional anguish fills the pages of Guest's first published work. Ordinary People was the first unsolicited manuscript accepted by Viking Press in twenty-six years. This story of a family torn apart by the untimely death of a child was an instant success. The novel was selected by four book clubs, serialized in Redbook, and had paperback rights sold to Ballantine for $635,000. In 1980, Robert Redford made his directorial debut and won an Oscar when he adapted Ordinary People for the screen. Guest herself approved of the ending, which was more inconclusive than the ending of the book, and the acting, particularly Mary Tyler Moore's portrayal of Beth. The film adaptation created an even bigger audience for Guest's work.
Guest has written other novels, including Second Heaven,which appeared in 1982, Killing Time in St. Cloud, a 1988 work written with Rebecca Hill, and 1997's Errands. Like her first novel, these works present ordinary people dealing with extraordinary circumstances, struggling to maintain connections with others in the midst of loss and grief. Although Guest draws on her personal life for much of the material she puts into her novels, her characters and their experiences come from her own imagination. She has said, however, that what is most real about her characters is the feelings they experience and the emotional struggles they endure.