Biography
(Great Authors of World Literature, Critical Edition)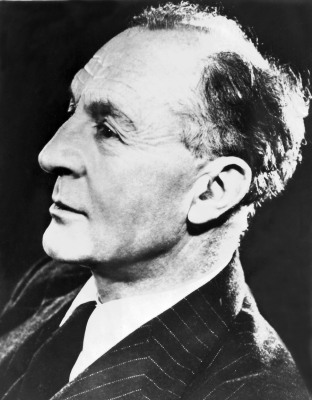 Arthur Joyce Lunel Cary successfully mated modern fiction's playful experimentation with form and language to the traditional novel's firm reliance upon plot and character. Shortly after Cary's birth in Ireland, his father, Arthur Cary, moved the family to England. Cary was reared knowing three worlds: London, where his family lived; Devon, where the family went on holiday; and Ireland, where he vacationed with grandparents. These contrasting worlds taught him to see the world through varied perspectives. His mother, Charlotte, died when he was ten, and his stepmother, Dora, died when he was fifteen. Cary attended boarding school at Hurstleigh and Clifton, but he was an unremarkable student. For four years, Cary dreamed of becoming a painter. On a trip to France in 1904, he discovered Impressionism and moved to Paris in 1906 as an art student. A year later, he went to Edinburgh, but by 1908 he had decided that canvas was not his medium. The experiences of these years came to fruition in Cary's first fictional trilogy about the artist Gulley Jimson, whose bohemian life and visual imagination infuse the novel with unpredictable emotion and vivid metaphors.
Cary entered the University of Oxford in 1909 to study law and took his degree in 1912. Without prospects for a profession, Cary went to the Balkans, where war had broken out. After his return to England a year later, he found a position in the colonial service and went to Nigeria in 1914. There, he fought against the German East African army for four years and assisted in postwar reconstruction. At various times he served as a policeman, tax collector, and engineer. Like other colonial administrators-turned-artists (Rudyard Kipling and George Orwell, for example) whose imaginations were shaped in England's empire, Cary learned to see the world with non-British eyes. These years provided him with the situations, characters, and themes of four early novels that describe the sometimes comic, often tragic interaction of Western imperialism and African tribalism.
In 1920, Cary returned to England. With his wife, Gertrude Ogilvie, whom he had married in 1916 while on leave, Cary settled in Oxford. He lived in the same house for thirty-seven years. There, he wrote prodigiously, fathered five children, and nursed his wife through a fatal illness. Cary supported himself by penning predictable but lively short stories for popular magazines. Once he had achieved some financial security, he turned to serious fiction. His first novel, Aissa Saved, was neither a monetary nor a critical success, but with each succeeding book he gained a reputation as a competent practitioner of the panoramic novel about social conflict. Cary switched his focus from Africa to Ireland, publishing Castle Corner in 1938 as the first volume of a projected trilogy. Sensing that the traditional storytelling mode could not express the complicated reality he wished to communicate, Cary abandoned the project and his narrative method. Mister Johnson marks a watershed in Cary's development as a novelist. The novel, set in Africa, is told from an unusual point of view, that of a third-person narrator recounting in the present tense how a black civil servant, Johnson, and a white district officer, Rudbeck, pool their imaginations and energies to build a road. Cary's narrative method introduces the reader into the unfamiliar experience of a vision shared between an African and a European. Although the book ends tragically with Johnson's death at Rudbeck's hands, Cary discovered how to delineate character through narrative innovation: not character as in external appearances but character as a unique set of perceptions. Unlike some modernists, however, Cary used narrative innovation as a tool to explore character, not as an end in itself.
In 1941, when Cary was awarded the James Tait Black Memorial Prize for the best British novel of the year, he was just on the verge of his...
(The entire section is 1,950 words.)