Other literary forms
(Survey of Novels and Novellas)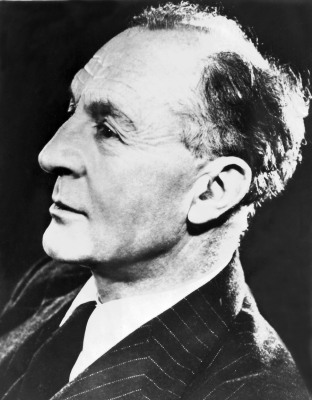 All of Joyce Cary's short stories published under his own name are contained in Spring Song, and Other Stories (1960), edited by Winnifred Davin. Ten early stories published under the pseudonym Thomas Joyce are not included that collection. More than half a dozen of these stories, which deal with bohemian life in Paris, Cary sold to the Saturday Evening Post (1920) in order to support his serious writing. Cary's self-admitted formula for these "potboilers" was a little sentiment, a little incident, and surprise.
Cary also published three booklets of verse and many essays, the latter appearing in such periodicals as Harper's Magazine, The New Yorker, and the Sunday Times. The most significant pieces of Cary's occasional writing have been gathered by A. G. Bishop into a volume titled Selected Essays (1976). This collection is of interest to the literary student because it includes some samples of Cary's practical criticism and of his views on the theory and practice of writing as well as interesting material about his background and political views. Art and Reality (1958) is a sequence of meditations on aesthetics that Cary composed for the 1956 Clark Lectures at Cambridge University but was too ill to deliver.
Cary's other nonfiction mainly articulates his views on the philosophy and practice of politics, concerning itself with such issues as history, imperialism, and war. These works include Power in Men (1939), The Case for African Freedom (1941; reprinted with other essays about Africa in 1962), Process of Real Freedom (1943), and Memoir of the Bobotes (1960). These works shed light on Cary's treatment of ethical and political issues in his fiction. A collection of Cary's unpublished manuscripts, papers, letters, and diaries is in the possession of the Bodleian Library at Oxford University.
Achievements
(Survey of Novels and Novellas)
Joyce Cary's major artistic achievements—the novel Mister Johnson and the trilogy comprising Herself Surprised, To Be a Pilgrim, and The Horse's Mouth—are realistic works that reflect social, moral, and historical change as well as technical performances that embody the formal and linguistic innovations of literary modernism. This distinctive mixture of traditional realism and modernist style is Cary's principal legacy as a novelist. Although he experiments with techniques such as stream of consciousness,interior monologue, disrupted chronology, shifting point of view, and present-tense narration, he consistently rivets the action—past or present—to a particular historical and social context. The continuity of exterior events never completely disintegrates, though it is sometimes difficult to reconstruct.
To be sure, the various novels offer the reader different perspectives and interpretations of social reality. The intention, however, is not to obscure that reality or to render it relative to the subjectivity of the narrator, but rather to layer it, to augment its texture. Cary's perspective, therefore, is not nihilistic. His experiments in the trilogy form enhance the reader's sense of dwelling in a shared or intersubjective reality, even though each novel in the series adroitly captures the idiosyncratic perspective of its first-person narrator. Cary refuses to endorse any sort of feckless relativism (he was repelled by the moral defeatism and philosophical pessimism of such post-World War I writers as Aldous Huxley) and yet manages to incorporate into his writing the innovations of modernism. His self-proclaimed comedy of freedom extends the range of traditional realism and offers new possibilities for the form of fiction.
Recognition of Cary's literary merit came only late in his life. Under the pseudonym Thomas Joyce, he published in the Saturday Evening Post several stories based on his youthful experiences of bohemian life in Paris, but he considered these efforts to be potboilers rather than serious pieces of fiction. The magazine, in fact, rejected his subsequent stories for being...
(The entire section is 1,364 words.)