Biography
(Great Authors of World Literature, Critical Edition)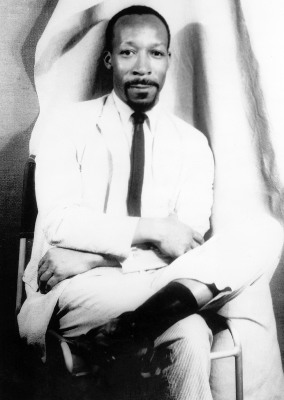 John Alfred Williams is one of the most important African American writers of the twentieth century. The son of a laborer, John Henry Williams, and a domestic, Ola Jones Williams, Williams spent his boyhood in Syracuse and describes it as an urban idyll in which various racial and ethnic groups were crowded into one area. In April, 1943, he left high school and joined the U.S. Navy. It was a formative experience since he came into contact for the first time with organized racism. The treatment of African Americans by whites in the military became a touchstone for Williams, and he alludes to it in many of his later novels, even though his first attempt to write a book on those experiences never came to fruition. After being discharged from the navy in 1946, Williams began completing his education. He finished high school, attended Morris Brown College for a short time, and graduated from Syracuse University in 1950. A degree in journalism, however, did not provide immediate employment on newspapers, magazines, or in public relations. Instead, he worked in a steel mill and a supermarket and as an insurance agent. The problems that Williams and other black writers have had with publishers is a major theme in his novels. He kept writing all this time in the face of rejection and deception, and finally a novel was accepted by a publisher.{$S[A]Gregory, J. Dennis;Williams, John A.}
Williams's first novel, The Angry Ones, deals primarily with the difficulties of an educated and articulate black man in a white world. It is an early novel with a simple reversal structure; Williams avoided this structure and easy optimism in his later novels. Williams wrote two other early novels, Sissie and Night Song, but the breakthrough into his middle period came with the addition of historical contexts in The Man Who Cried I Am. The Man Who Cried I Am is an excellent though pessimistic novel in which the protagonist and another black writer are killed because they learned of a conspiracy to kill or relocate blacks. It is Williams's first investigation of where power is located and how it works against blacks. Sons of Darkness, Sons of Light continues Williams's investigation of a black man in a world in which the centers of power are controlled by whites; however, the historical vision has become more immediate and the race war that was contemplated by the repressive power structure in The Man Who Cried I Am has become a reality. Captain Blackman is also a novel deeply connected with history, but the perspective has been expanded. In the beginning of the novel Captain Blackman is in a firefight in Vietnam; suddenly, the time frame shifts, and he is a black man caught up in the events of the American Revolution. Williams traces his actions in all the wars that America fights; in each case, his contribution is ignored by those he has fought for and his condition is not improved.
Mothersill and the Foxes explores a new aspect of myths dealing with blacks: sex. Williams attacks the ludicrousness of these myths, which are another side of racism. The Junior Bachelor Society also confronts racial conflict, but the context is not war or politics but sports. !Click Song is a long autobiographical novel in which a black writer struggles with a white establishment. It contrasts the treatment given to a black writer and a Jewish one. The black writer meets nothing but opposition while the white writer is supported by the establishment, even to the point of critical approval of his novel about black people. It is more hopeful in using personal relationships as a focus, however, and it moves away from Williams's genocidal vision of the fate of blacks in America. Sissie is an unusual novel in Williams's canon: It is the one novel that is set entirely in a black world. This world is nurturing and loving, although it is filled with conflict. Night Song is also unusual since it deals not with the usual isolated black man but with a jazz musician who is modeled after a historical figure, Charlie Parker.
The most important element in Williams's fiction is the struggle of blacks against the conscious and unconscious racism of a white society. Williams not only dramatizes the social and psychological problems engendered by racism but also places that struggle in a historical perspective and context. Williams often shows the positive black contribution to their country's wars, economy, arts, and other areas that are wiped out, ignored, or hidden. He shows that the American Dream remains hollow for blacks oppressed by overt and hidden sources of power. Williams is in the tradition of Richard Wright and Ralph Ellison in exposing white myths of black life and people. He takes the conflicts of black and white that these writers present and carries them more than a few steps further into an analysis of the use and abuse of power in America. Williams does not give political answers to the problems he presents but takes the necessary step to make blacks and whites aware of the world they live in, who runs it, and how they run it. With that knowledge, and the demystification of myths about blacks, some kind of beginning might be made. It may only be between a black man and a white woman, as in !Click Song, but Williams shows how to begin.
Biography
(Survey of Novels and Novellas)
John Alfred Williams was born near Jackson, Mississippi, in Hinds County, to Ola and John Henry Williams. Williams's mother, whose African name means "Keeper of the Beautiful House" or "He Who Wants to Be Chief," had been born in Mississippi; his father's roots were in Syracuse, New York, where the couple met. When Williams was six months old, he returned with his mother to Syracuse. The family resided in the multiethnic Fifteenth Ward, and Williams attended Washington Irving Elementary, Madison Junior High, and Central High School. He joined the U.S. Navy in 1943 and served in the Pacific. After discharge in 1946 and his return to Syracuse, he completed his secondary education, followed by a brief term at Morris Brown College in Atlanta and then enrollment at Syracuse University, where he studied creative writing.
In 1947, Williams married Carolyn Clopton, with whom he had two sons, Gregory and Dennis. In 1950, Williams earned his bachelor of arts degree and continued at Syracuse to pursue graduate study. During this period, he worked at a variety of jobs—foundry work, social work, public relations, insurance, radio and television—while developing as a journalist. Following the failure of his marriage in 1952 and a brief stay in California in 1954, he was determined to become a professional writer. In 1946, he had contributed pieces to the Syracuse newspaper, the Progressive Herald, continuing through 1955 as a reporter for the Chicago Defender, the Pittsburgh Courier, the Los Angeles Tribune, and The Village Voice.
After moving to New York in 1954, Williams worked for a vanity publisher, Comet Press, in 1955-1956 and at Abelard-Schuman in 1957-1958. In 1958, Williams was director of information for the American Committee on Africa, a reporter for Jet magazine, and a stringer for the Associated Negro Press. Based in Barcelona for a period, he was employed in 1959 by WOV Radio in New York; his first published novel, The Angry Ones, appeared in 1960.
Though Williams was nominated in 1962 for the Prix de Rome by the American Academy of Arts and Letters, his name was withdrawn for reasons that Williams attributed to his upcoming interracial marriage. In 1963, he contributed an article to Ebony magazine and began writing for Holiday, and in 1964 he was an Africa correspondent for Newsweek. In 1965, he married Lorrain Isaac, with whom he had a son, Adam. Williams began his career in higher education in 1968, teaching at the College of the Virgin Islands and the City College of New York. He held positions at the University of California, Santa Barbara; University of Hawaii; Boston University; New York University; University of Houston; and Bard College. From 1979 to 1994, he taught at Rutgers while continuing his literary activities. Following the publication of Safari West in 1998, his long-awaited novel Clifford's Blues (1998) was published; it was his first novel in twelve years.