Other literary forms
(Survey of Novels and Novellas)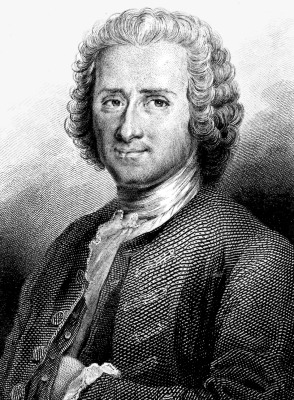 Like many of the great figures of the Enlightenment, Jean-Jacques Rousseau (rew-SOH) wrote on a wide variety of topics and explored both literary and nonliterary forms. His first serious effort at writing—the one with which he hoped to launch his career upon his arrival in Paris in 1742—was a proposal for a new system of musical notation that he presented to the Académie des Sciences. Although his proposal did not win an overly enthusiastic reception, Rousseau was recognized as knowledgeable in music. Cardinal Richelieu asked him to adapt the verses and the music of a ballet by Voltaire and Jean-Philippe Rameau titled Les Fêtes de Ramire (1745). Rousseau's interlude Le Devin du village (pr. 1752; The Cunning-Man, 1766) met with much success at its first performance before King Louis XV at Fontainebleau. When the editors of L'Encyclopédie (1751-1780) were later soliciting authors for the various sections of this voluminous work, Rousseau was engaged to write the articles on music along with the article "Économie politique" ("Political Economy"). He also dabbled in theater, writing, among other plays, Narcisse: Ou, L'Amant de lui-même (1752). It was, however, particularly with his two anthropological essays, or discourses—Discours sur les sciences et les arts (1750; The Discourse Which Carried the Praemium at the Academy of Dijon, 1751; better known as A Discourse on the Arts and Sciences, 1913) and Discours sur l'origine et les fondements de l'inégalité parmi les hommes (1755; A Discourse upon the Origin and Foundation of Inequality Among Mankind, 1761)—that Rousseau established himself as an original writer of profound insight. The discourses set the stage for much of Rousseau's subsequent work: his epistolary novel, The New Héloïse; a retort to Jean d'Alembert's L'Encyclopédie article on Geneva, Lettre à d'Alembert sur les spectacles (1758; A Letter to M. d'Alembert Concerning the Effects of Theatrical Entertainments, 1759); a treatise on education, Émile: Ou, De l'éducation (1762; Emilius and Sophia: Or, A New System of Education, 1762-1763); a work of political theory, Du contrat social: Ou, Principes du droit politique (1762; A Treatise on the Social Contract: Or, The Principles of Political Law, 1764; commonly known as The Social Contract); and a short interpretive piece on language, Essai sur l'origine des langues (1781; On the Origin of Languages, 1967). In his later years, Rousseau turned to autobiographical writing and composed Les Confessions de J.-J. Rousseau (part 1, 1782; part 2, 1789; The Confessions of J.-J. Rousseau, 1783-1790), Les Dialogues: Ou, Rousseau juge de Jean-Jacques (first dialogue, 1780; complete edition, 1782), and, finally, Les Rêveries du promeneur solitaire (1782; The Reveries of the Solitary Walker, 1783).
Achievements
(Survey of Novels and Novellas)
With the publication of his first discourse, for which he won a prize at the Académie de Dijon, Jean-Jacques Rousseau vaulted to fame in the European world of letters. Montesquieu, Voltaire, and Rousseau rank as the seminal thinkers of the French Enlightenment. No one could ignore Rousseau's claim that civilization had corrupted humankind. The assertion gave new life to the quarrel between the ancients and the moderns.
As the debate over the contributions of the sciences and the arts raged on, Rousseau found himself increasingly isolated. His friends among the philosophes, who had championed the advancement of reason against intolerance and fanaticism, found themselves reluctant to accept the full implications of Rousseau's thesis once it was more amply elaborated in his second discourse. Ultimately, Rousseau was proposing a theory that would ensure human freedom from the undue constraints of society. As he wrote in The Social Contract, "Man is born free, and everywhere he is in chains."
In giving primacy to the individual's legitimate wants and needs, Rousseau came to promote sensibility rather than...
(The entire section is 2,101 words.)