James Dickey Biography
James Dickey, though he published an astounding amount of poetry throughout his lengthy career, is most closely associated with the line "Squeal like a pig!" Ironically, it is a line he never wrote. Its fame comes from the harrowing and iconic rape scene in the film version of Dickey's first novel, Deliverance. The film was critically lauded and received numerous Academy Award nominations, and the novel itself was in many ways emblematic of Dickey's other works. In all his writing, Dickey focused on the poetic and the metaphysical, with a particular emphasis on nature. In 1987, he published his second novel, Alnilam, a large, challenging book that never managed to achieve the success of Deliverance.
Facts and Trivia
As a young man, Dickey served in both the U.S. Army and the U.S. Air Force during World War II and the Korean War, respectively.
For two years in the mid-1960s, Dickey was the poetry consultant to the National Library of Congress.
Dickey received a National Book Award for his 1966 poetry collection Buckdancer's Choice.
In 1973, he was nominated for an Academy Award for adapting his first novel, Deliverance, to the screen.
Dickey was the poet-in-residence at the University of South Carolina and taught there for nearly thirty years, right up until his death in 1997.
Biography
(Masterpieces of American Literature)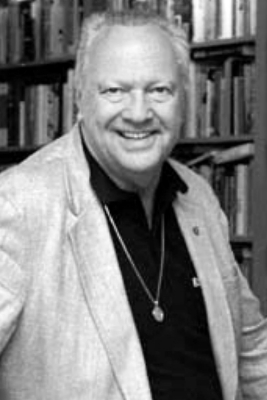 James Lafayette Dickey was born on February 2, 1923, in Atlanta, son of Eugene Dickey, a lawyer, and Maibelle Swift Dickey. The Dickeys' firstborn son, Eugene, died four years before James was born. Eugene's death from spinal meningitis at the age of six is the subject of Dickey's poem "The String," in which the poet's guilt feelings appear in the refrain "Dead before I was born."
Dickey was an excellent athlete who played football at North Fulton High School, from which he graduated in 1942. He then enrolled at Clemson Agricultural College in South Carolina, where he played football before quitting school after one semester to join the Army Air Force. Dickey spent four years, 1942-1946, in military service, flying about a hundred missions for the 418th Night Fighters in the South Pacific. The poem "The Firebombing" and many of the other poems in Helmets (1964) and Buckdancer's Choice (1965) raise questions prompted by his participation as a pilot in the devastation of Japanese cities. Dickey has remarked that he first began reading poetry while in the Air Force. He frequented the library stacks, he says, while waiting for the librarian he was dating to finish work.
In 1946, his military service completed, Dickey transferred from Clemson to Vanderbilt University. He also gave up football for track and set the Tennessee state record for the 120-yard high hurdles. Dickey enrolled at Vanderbilt in the wake of three significant literary movements at that university: the fugitive period of the 1920's, the agrarianism of the 1930's, and the blossoming of the New Criticism in the 1940's. Although he sympathized with the Vanderbilt writers in their skepticism about industrialization, he kept literary movements at arm's length throughout his career and is not identified with any school.
Dickey married Maxine Syerson in 1948, and they had two sons: Christopher Swift, born in 1951, and Kevin Webster, in 1958. Maxine died in 1976, and later that year Dickey married Deborah Dodson. Their daughter, Bronwen, was born in 1981. Dickey received his A.B. degree from Vanderbilt in 1949 and the next year was awarded an M.A. after writing a thesis on Herman Melville's poems. He was able to complete the fall semester as an instructor at the Rice Institute in Houston, Texas, before being called back into the Air Force to serve in the Korean War. Following his discharge from military service in 1952, Dickey returned to Rice for two more years and began writing poetry. A Sewanee Review fellowship in 1954 helped him support his family for a year in Europe, after which he returned in 1955 to teach...
(The entire section is 2,055 words.)