Biography
(Great Authors of World Literature, Critical Edition)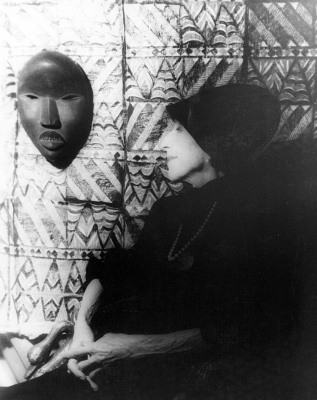 Isak Dinesen (DEE-nuh-suhn), born Karen Christenze Dinesen, is Denmark's most prominent twentieth century author and one of the most distinctive voices in modern Western literature. She was born in a suburb of Copenhagen in 1885, the daughter of Wilhelm Dinesen, an army officer, landowner, wanderer, and storyteller, and Ingeborg Westenholz, a matriarch in the staunchest Victorian tradition. It was from her father that Dinesen inherited the restlessness that motivated her to escape to Africa and the imagination to turn her experiences into myths of great power and feeling.{$S[A]Blixen-Finecke, Baroness Karen[Blixen Finecke, Baroness Karen];Dinesen, Isak}{$S[A]Andrézel, Pierre;Dinesen, Isak}{$S[A]Osceola;Dinesen, Isak}
Dinesen's life falls naturally into three strikingly different periods. The years from 1885 to 1914 saw an imaginative and high-spirited young woman struggling against the constraints of the Westenholz bourgeois mentality, a struggle that ended with her departure for Kenya to marry her Swedish cousin Baron Bror von Blixen-Finecke and to manage a coffee plantation. From 1914 to 1931, Dinesen lived in Africa, where, at least in the early days, she enjoyed the best of all worlds: the Westenholz money to underwrite the operation of the plantation, almost complete autonomy over the plantation, and the title of baroness to please her vanity and reinforce her faith in her destiny as the last true aristocrat in an age of dull democracy. During this period, she also enjoyed an intense friendship with Denys Finch-Hatton, the scholarly hunter and aviator who played the roles of lover, mentor, and muse. Although she gained a reputation among friends and servants as a gifted storyteller, writing as a profession was the farthest thing from her mind at this time. She was far too busy hunting game, acting as paramedic to the natives, and entertaining visitors from all walks of life. Meanwhile, she was trying to turn a profit on the farm, which was losing money because of drought and a depressed coffee market. In the end, she lost everything: her farm, her friends, her freedom, even her health.
From 1931 to 1962, Karen Blixen became Isak Dinesen, the pen name she coined by combining her maiden name with the Hebrew word meaning "he who laughs," for Dinesen's vision is surprisingly positive. When the world she had planned for herself collapsed, she surrendered to a higher will, "a higher imagination," as she put it, and it was in this act of submission that she found her unique literary voice and the themes that run through all of her works: the interdependence of opposites and the joyful acceptance of destiny. Bereft of everything but a determination to survive, she accepted the temporary charity of her family while she spent the two years following her return to Denmark writing Seven Gothic Tales. It was a project which, in the early 1930's, had all the portents of failure about it. For one thing, she had the audacity, in an age of social realism, to write sophisticated fairy tales about eccentric characters living in a bygone age. She also chose to write in English, which meant that she would have to compete in a foreign literary market weakened by the Great Depression and dominated by a strain of social realism as virulent as the one that was dominating Danish letters in the 1930's.
In spite of these odds, Dinesen was warmly received by both Random House and the Book-of-the-Month Club. Encouraged by this success, she next wrote the book that would become her most popular work, Out of Africa, a haunting autobiographical reminiscence that critic Robert Langbaum has called "perhaps the best prose pastoral of our time." Others have called it Dinesen's "eighth gothic tale" because her account of the life she led in Africa has nothing in it of the drudgery, heartbreak, anxiety, and frustration she experienced.
Although in Denmark her reception was slow in coming and is...
(The entire section is 3,621 words.)