Other literary forms
(Survey of Novels and Novellas)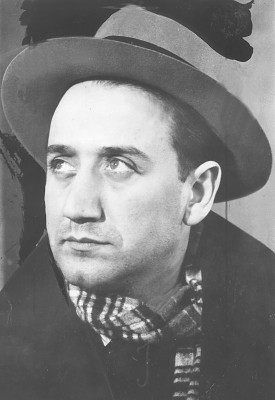 While known primarily for his novels, Ignazio Silone (see-LOH-nay) also wrote short stories, sketches, essays, and plays. The essays and plays are considered to be among his finest works. Silone's essays are, for the most part, autobiographical in character and apologetic in tone. His most famous essay, "Uscita di sicurezza" ("Emergency Exit," which first appeared in English in 1949), was published in Italian in 1951. The essay recounts the author's personal odyssey from early allegiance to the Communist Party, through his opposition to the Fascist regime in Italy and eventual exile in Switzerland, to a dramatic break with the Italian Socialist Party in the years following the reestablishment of democracy. Despite its intention to defend the author's controversial political stances, the essay is free of polemical rhetoric and is distinguished by the simple and direct manner of expression that marks the style of Silone's novels as well. This essay also appeared in 1965 in a collection with the same name.
The plays, though they often employ the same themes as the novels, lack their dramatic intensity and complex symbolic development. La scuola dei dittatori (pb. 1938; The School for Dictators, 1938), a satire, seems foreign to the usual tone of Silone's work. Ed egli si nascose (pb. 1944; And He Did Hide Himself, 1946), which elaborates a single strand of the plot of the novel Bread and Wine, falls short of the latter work's rendering of the complexities of human relationships. L'avventura di un povero cristiano (pb. 1968; The Story of a Humble Christian, 1971), the last work of the Silonecanon, comes closest to realizing the dramatic promise of its form. This may perhaps be explained by the extraordinary traits of its hero, Pope Celestine V, whose unprecedented gesture of renouncing his position makes him a particularly engaging and enigmatic figure. Silone used the inherently intriguing features of his central character to great advantage in this, his final play. Yet all of his plays seem less than perfectly suited to the demands of theatrical production and may with some justice be accurately described as prosenarratives cast in dialogue form.
One of the most notable features of Silone's fiction is his near indifference to the technical experimentation that characterized much of twentieth century European fiction. He confessed that during the earlier years of his literary career, he was little interested in aesthetics, and he has been widely criticized on this point. However, a study of the entire corpus of his works reveals that he was increasingly concerned with the formal demands of his art, a fact exemplified by his decision to revise and reissue versions of three of his earlier novels in the 1960's. Silone often spoke of his novels as parables, a term well suited to the simplicity and clarity with which they present their themes and ideas. On balance, Silone's novels represent triumph of literary realism in an age that seems all too anxious to abandon this traditional perspective. His novels insist on the coordination of simple story, believable characters, and symbolic meaning. Perhaps the literary credo that lies behind this amalgam is suggested by the sentiments of the aged priest Don Benedetto in Bread and Wine. Truth, he remarks, always appears simple and crude when compared to the elegant veneer of hypocrisy. In these terms, Silone has consistently chosen the way of truth for his novels.
Achievements
(Survey of Novels and Novellas)
The most curious fact of Ignazio Silone's literary reputation is that he has been highly regarded almost everywhere except in his native Italy. He received the honorary degree of doctor of letters from Yale, Toulouse, and Warwick universities and was a member of the French Legion of Honor, yet Silone has been severely criticized on both literary and political grounds by his countrymen.
Silone's political commitments and his devotion to literary realism place him at odds with the main currents of twentieth century Italian literature. Turning his back to the models of aestheticism, eroticism, and Hermetism, which have to a great extent dominated modern letters in Italy, he was determined to make of literature a means to awaken the social conscience of his contemporaries. Such an aim is likely to stir opposition and controversy, for it often requires touching the raw nerves of national pride. Silone's writings reflect an era of economic distress, political repression and instability, and military failure. Further, Silone was dedicated to examining the causes, effects, and remedies of this chaotic social scene through a vision of rural Italian life. This vision, with its constant reference to Abruzzi mountain villages, is anything but an appeal to the glory of twentieth century Italian culture: Silone's characters embody values antithetical to urban industrialized Italy. In this sense, he would seem to be quite reactionary, yet he does not propose a return to an idyllic past.
The humble people of the land who populate his fiction are sometimes backward and unimaginative, and their dependence upon the past is often portrayed as a tremendous handicap. The fidelity to a simple code of compassion and personal integrity, which appealed so strongly to Silone, found its fullest expression in those characters that lived close to the land. The virtues of the Silone hero, be it Bernardo Viola, Pietro Spina, or Luca Sabatini, point not toward the past but toward a timeless world where, by a difficult and even dangerous sort of ascesis, the trials of life in an imperfect world may be endured if not overcome.
The choice of peasants to portray this set of values, the cafoni of the author's native Abruzzi, met with resistance from Italian literati; in a similar way, Silone's disavowal of political parties cost him the support of many partisan readers. By remaining faithful to his own understanding of the terms of an ageless and universal struggle for human dignity, Silone effectively abdicated the claim to literary ingenuity and political propriety that his own culture expected of him, yet the success with which he fashioned his universal message from the most provincial details of Italian life is indicated precisely by the acclaim given Silone outside his own land, where, though the cafoni he wrote about were total strangers, they were nevertheless recognized as authentic representations of heroic resistance to adverse fate and human injustice. It is this particularized portrayal of humankind's resilience and indomitability that constitutes Silone's greatest achievement.
Bibliography
(Great Authors of World Literature, Critical Edition)
Krieger, Murray. "Ignazio Silone: The Failure of the Secular Christ." In The Tragic Vision: Variations on a Theme in Literary Interpretation. New York: Holt, Rinehart and Winston, 1960. This is a probing study of Bread and Wine.
Mooney, Harry J., Jr., and Thomas F. Staley, eds. The Shapeless God: Essays on Modern Fiction. Pittsburgh: University of Pittsburgh Press, 1968. See chapter 2, "Ignazio Silone and the Pseudonyms of God." This is chiefly a study of Bread and Wine, but there are illuminating references to Silone's other novels as well.
Origo, Iris. A Need to Testify: Portraits of Lauro de Bosis, Ruth Draper, Gaetano Salvemini, Ignazio Silone and an Essay on Biography. New York: Books & Company/Helen Marx Books, 2002. A penetrating portrait of the writer by a distinguished biographer. Includes notes but no bibliography.
Paynter, Maria Nicolai. Ignazio Silone: Beyond the Tragic Vision. Buffalo, N.Y.: University of Toronto Press, 2000. Critical study focuses on Silone's use of symbolism. Includes bibliography and index.
Pugliese, Stanislao G. Bitter Spring: A Life of Ignazio Silone. New York: Farrar, Straus and Giroux, 2009. This is the most comprehensive biography yet written about Silone. Pugliese sheds light on the accusations waged against Silone of being an informant for the Italian Fascist police. He paints a portrait of the many sides of Silone and discusses the historical significance of his literature and political commentary.
Scott, Nathan A., Jr. "Ignazio Silone: Novelist of the Revolutionary Sensibility." In Rehearsals of Discomposure: Alienation and Reconciliation in Modern Literature: Franz Kafka, Ignazio Silone, D. H. Lawrence, T. S. Eliot. New York: Columbia University Press, 1952. Scott offers a wide-ranging overview of Silone's fiction in the context of European literature.
Slonim, Marc. Afterword to Bread and Wine, by Ignazio Silone. New York: New American Library, 1963. A useful introduction to the novel, explaining the circumstances in which it was written, analyzing its characters, the author's politics, and Silone's artistic achievement.