Discussion Topics
(Masterpieces of American Literature)
Henry James was not fond of humorous fiction. Is there any humor in his writing? If so, how does it function?
Identify and comment on the effect of the ambiguities in The Turn of the Screw.
Does James succeed equally well in characterizing men and women?
Contrast the motives and accomplishments of James's Americans abroad in his earlier and later novels respectively.
Was James wise to rewrite some of his earlier novels in his later and more complex style when preparing the New York Edition of his works?
Henry James's brother William became an important psychologist. Should Henry have become a psychologist?
Does the resourcefulness of James's female protagonists allow them to succeed in their endeavors?
Other Literary Forms
(Literary Essentials: Short Fiction Masterpieces)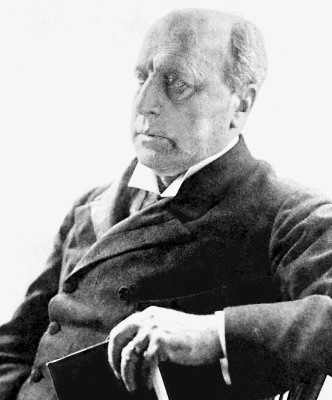 Henry James was a prolific writer who, from 1875 until his death, published a book or more every year. Other than short fiction, James wrote novels, dramas, biographies, autobiographies, reviews, travelogues, art and literary criticism, literary theory, and letters. James was a pioneer in the criticism and theory of fiction. Much of his criticism appears in Leon Edel and Mark Wilson's edition of Henry James: Literary Criticism (1984). James's creative method and the sources of many of his works are documented in The Complete Notebooks of Henry James (1987).
Achievements
(Literary Essentials: Short Fiction Masterpieces)
Henry James contributed to the development of the modernist novel, invented cryptic tales that border on the postmodern, and laid the groundwork for the contemporary theory of narrative. He completed twenty novels (two uncompleted novels were published posthumously). He also wrote 112 short stories, 7 travel books, 3 autobiographies, numerous plays, 2 critical biographies, and voluminous works of criticism. James brought the American novel to its fruition and gave it an international flavor. He transformed the novel of physical adventure to one of psychological intrigue. His character studies are probing and intense. His precise use of limited point of view invites the reader to become actively engaged in interpreting events and ferreting out meaning. His works also achieve a masterful blend of summarized action and dramatic scenes. In his short fiction, he created the forerunners of the modern antiheroes and invented metafictional stories about the nature of art and writing. Also, his critical works and many prefaces have given modern critics a vocabulary for discussing character and point of view. James edited a deluxe edition of his complete works, received honorary degrees from Harvard University and the University of Oxford, and was awarded the Order of Merit from King George V. His works have influenced Joseph Conrad, James Joyce, Virginia Woolf, and Graham Greene.
Other literary forms
(Survey of Novels and Novellas)
Fiction was assuredly where Henry James's essential talent and interest lay, and it was the form to which he devoted almost all of his literary efforts. His more than twenty novels (the count is inexact because some of his middle-length pieces, such as The Turn of the Screw and Daisy Miller, can be categorized as novellas) and roughly 112 tales attest his lifetime of dedication to this genre. Despite this clear emphasis on fiction, however, James was seduced by his desire to regain his lost popularity with the general public and his wish to attempt a kind of writing that he had studied for many years, writing drama.
For a five-year period, from 1890 to 1895, James concentrated on playwriting; during this time he wrote no novels but continued to publish short stories. While his failure to gain a public with his plays somewhat embittered James (an emotion that has been exaggerated by some biographers; he always had loyal and appreciative readers and friends), he never lost confidence in the legitimacy of his art, and he returned to fiction with what many scholars believe to be a stronger, more ambitious inspiration, resulting in what has been called the "major phase" of his writing. It is perhaps indicative of the primacy of fiction in James's career that his most...
(The entire section is 4,259 words.)